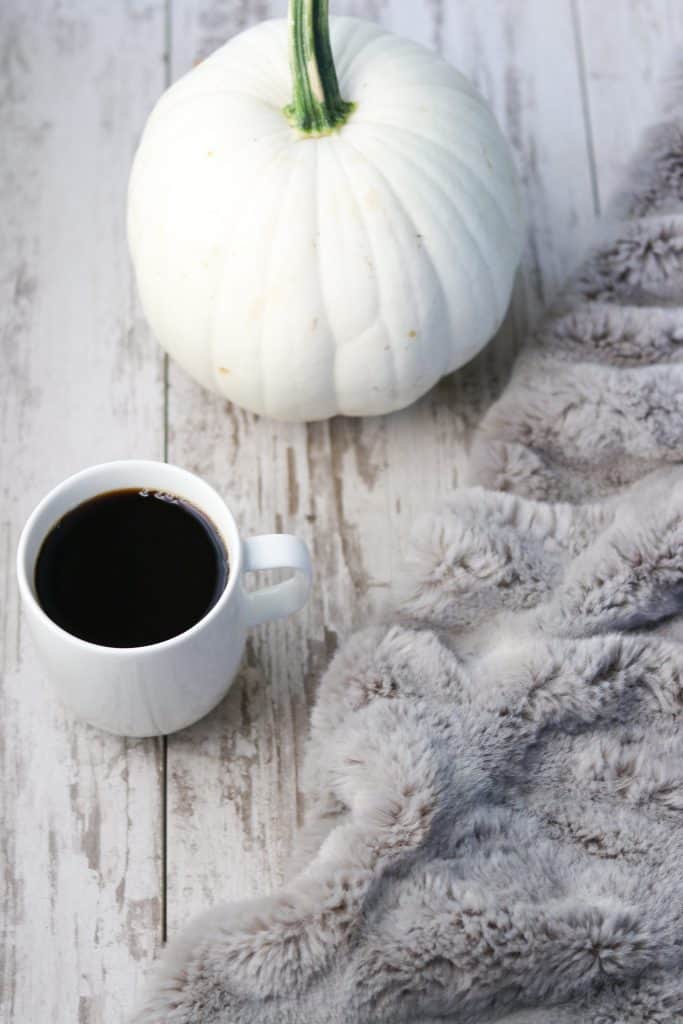 What is Hygge?
By now you are probably familiar with the Danish term hygge (pronounced "hoo-ga"). Hygge is often defined as cosiness here in America, hence its association with things like woolen socks, faux fur blankets and a steaming mug of hot chocolate by a roaring fire. But in truth, hygge is much more than candles and blankets. At its core, hygge is a state of mind, a way of living and being in the world. It is comfort, warmth and belonging, a feeling of being at home. It is presence, an awareness and appreciation for what is right in front of us. It is contentment with what is.
What Hygge is Not.
Hygge can be difficult to define, and I think sometimes it's easier to understand what it is by understanding what it is not:
Hygge is not about spending money. Hygge is a state of being and therefore free to all. It's not that having a favorite warm blanket or pair of fuzzy socks can't help create a feeling of hygge. These cozy everyday comforts may indeed bring you the feelings of contentment and joy that we associate with hygge. BUT, at its core, hygge can't be bought. You could own all the blankets, socks and candles in the world and still not feel content and at ease.
Hygge does not belong to any particular season of the year. When I hear the word hygge, the first mental picture that pops into my head is of two people clad in warm socks snuggling by the fireplace, snow falling softly outside, warm beverages in hand. While this is arguably a very hyggeligt winter scene, hygge is actually available to us all year round. Hygge is about fully embracing the season that is currently present.
Hygge is not pretentious. The huge house, expensive car, designer clothes, and fancy meals in exclusive restaurants are definitely NOT hyggeligt. Living a hyggeligt life involves a shift in priorities. Time, presence and attention are valued above money and "keeping up with the Joneses". Living within your means, appreciating the simple things and having time for the people and activities you love are what counts.
Hygge is not a disregard for your wellbeing. Sometimes hygge is associated with overindulgence (think an abundance of tasty baked goods and a lot of lying around by the fire). But I will be the first to tell you that a sedentary lifestyle and a steady diet of cinnamon buns and hot chocolate are not the road to happiness. In reality, hygge is about balance. It's about making room for celebration and goodness in our lives and treating ourselves well. At any given moment that might mean a brisk walk outside, a nap, a warm cinnamon bun straight from the oven or a steaming bowl of vegetable soup for lunch. Being good to ourselves can take a variety of different forms.
Why Hygge and Why Now?
While the concept of hygge has been a part of Danish culture for hundreds of years, it is a very recent phenomenon here in the United States. Why has it suddenly become so popular? As I see it, there are a few reasons why we are so drawn to hygge at this particular point in time:
We live in a time of great uncertainty, and quite honestly, fear. From politics to personal safety to the state of our planet, everything feels unpredictable and out of our control. The idea that we have the ability to create a refuge of safety and comfort for ourselves and the people we love is enormously compelling and restores a small but very real sense of power over our chaotic lives.
Our lives move very fast, so fast that we often feel as though we are missing something. At a very primal level, we long to slow down, to take it all in, to enjoy our time on this planet in a very human way.
We live in a consumer culture of want. It's always about what we don't have. What we need to obtain, acquire, BUY. There is a humble simplicity to hygge, an appreciation for the unpretentious, day-to-day aspects of our lives.
To see hygge as merely a trend or fad is really missing an important point: Deep down we crave comfort and security. We want to slow down and be present to our lives and the people in it. We long to be happy. And who could blame us? Of course we do. Can hygge solve all of our problems? Of course not. But it can improve the quality of our daily lives in very simple, tangible ways.
8 Simple Ways to Bring More Hygge into Your Life
Celebrate the simple things. Let's face it, our lives are largely comprised of everyday experiences. Yes, there is the occasional BIG day...a wedding, the birth of a child, landing the job of your dreams. But in between there is a lot or daily activity that is quite ordinary. Learning to find gratitude in the everydayness of our lives helps cultivate hygge. An early morning walk with the dog, the first sip of coffee, a simple dinner together at the end of the day are all cause for celebration.
Cultivate small moments of comfort and joy. Pay attention to these simple things that delight you on a micro-level and cultivate more of them. For me, that first sip of coffee in the morning holds an enormous amount of pleasure, far more than it's simplicity might suggest. I make sure it's a part of my daily routine and that I'm paying attention to the experience of it while it is happening. There are many opportunities throughout the day to enjoy and acknowledge these small moments, and for each of us they will be different. You may even go so far as to write these small moments down when you notice them, capturing them for future reference.
Anticipate and celebrate the changing seasons of the year. As I mentioned above, hygge knows no particular season BUT it is greatly enhanced by diving deep into whatever season is currently present. This is one of the most powerful ways to cultivate awareness and a sense of alignment with the natural world, both important aspects of hygge. How do you dive deep into the seasonal moment? Be outside in all the seasons (as Scandinavian parents say, "there is no bad weather, just the wrong clothing"). Choose to eat seasonal foods. Entertain seasonally: host a soup party in the fall and a barbecue in the summer. Most importantly, don't wish it was summer in the middle of January. Instead, find things to love about January (hint: this might be where those cozy blankets and warm beverages come into play). There is something to celebrate about every season of the year if you look closely enough.
Cook and bake from scratch. This is a food blog, after all! I feel strongly about the power of home cooking and baking to heal and transform weary souls in need of comfort and restoration. This applies to both the cook AND those being served. Find simple, seasonal things to make and eat. Make and eat them with people you love. Some foods you prepare might feel more nutritious, while others might feel more indulgent. Know that there is room for both in a hygge kitchen.
Seek out warmth, fire and natural sources of light. In the winter that might mean a fireplace, sauna or that cozy blanket we keep talking about. Summer days bring ample sunshine, and it's time to be outside whenever we can. Summer evenings call for grilling over an open fire or sitting by a fire pit with friends or family as the nights turn cool. And there is a reason that Danes burn 13 pounds of candle wax per year per person. There is something primal, communal and comforting about warmth, fire and and natural light.
Minimize and simplify. Before I got divorced a few years ago, I had a lot of stuff. Seriously...A LOT. As I began sifting and sorting through my belongings, I found that I really didn't need or want much of it. And the more I let go of, the better and lighter I felt. There was a time when I had very few possessions at all. That has since balanced out to some extent, but I still believe in the power of minimizing and simplifying. Fewer possessions means less to take care of and more time and attention for the activities and people in my life that matter to me.
Keep things tidy. For me, hygge is easier to cultivate when my house isn't a mess. There is a general sense of order, ease and relaxation that comes with tidying up and keeping things simple. Take the time to make your space comfortable, functional and free of clutter.
Limit your screen time. It's hard to be present to your life and the people in it when you are staring at a phone or have the television on all the time. Put the phone down and turn the t.v. off when you aren't actually watching it. Work periods of time into your day that are screen free.