The Nordic countries are home to a rich and varied collection of traditional breads, many of them featuring rye, oats and/or barley in addition to standard wheat flour. From soft Swedish Limpa bread to dark and seedy Danish Rugbrød, there is a Scandinavian bread recipe to suit just about eveyone.
This collection of easy and reliable Scandinavian bread recipes is the perfect entry point for your exploration into the delicious world of Nordic breads.
Swedish Limpa (Rågsiktlimpör)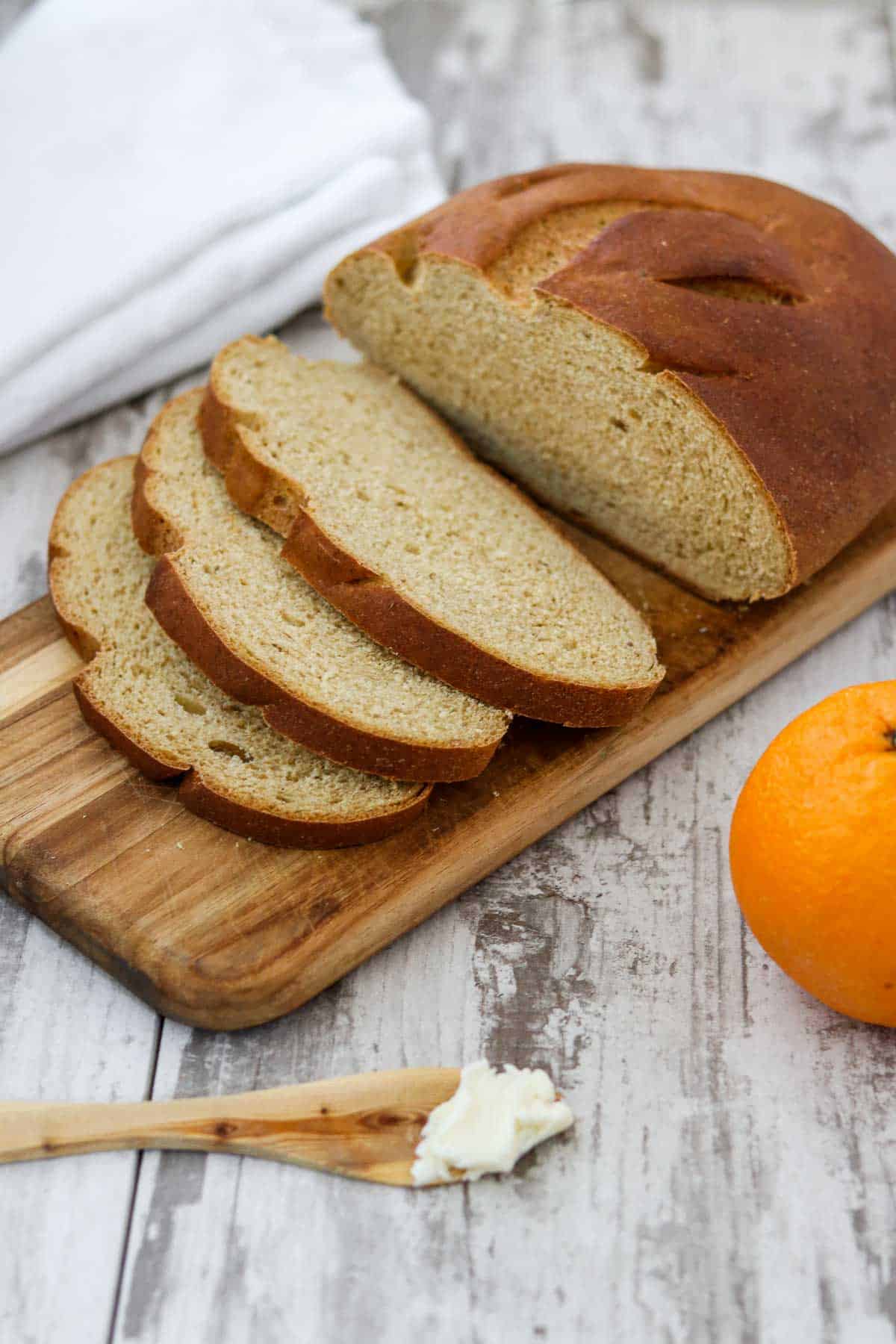 If you are new to Scandinavian breads, particularly those containing rye flour, THIS is the place to start. Swedish Limpa is one of the easiest and most delicious rye breads out there and an excellent starting point if you are new to bread baking.
The word "limpa" simply means loaf in Swedish. Unlike some Scandinavian rye breads which can be dense and seedy, Limpa is slightly sweet with a fine crumb. In the United States there are many recipes for Swedish Limpa, most of which contain orange zest and spices such as anise, fennel and/or caraway.
Danish Oat Bread (Havrebrød)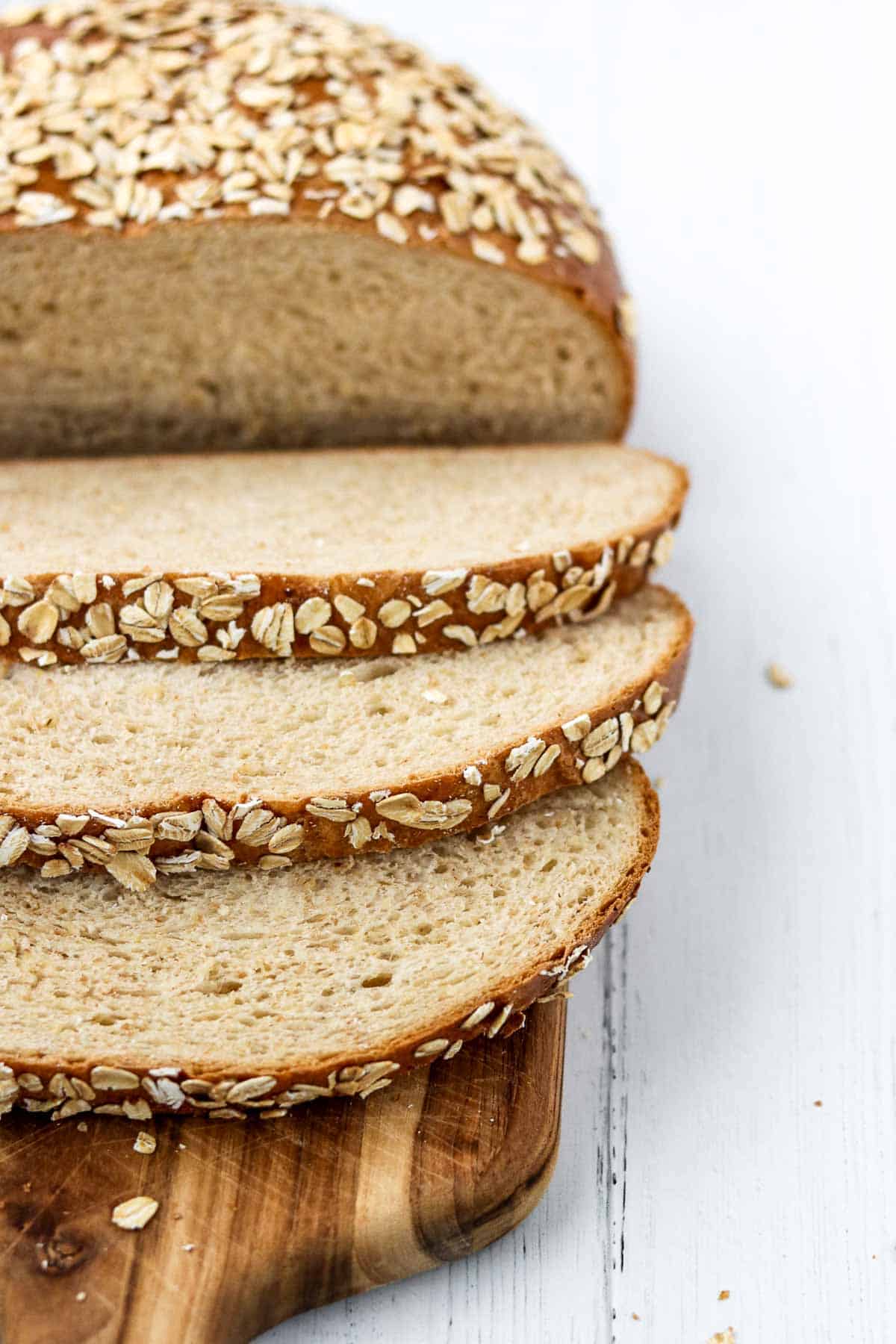 This Danish Oat Bread is soft, tender, mildly sweet and easy to make in the course of an afternoon. Kid-friendly and yet wholesome with the addition of both old-fashioned oats and whole wheat flour, this bread is also as nourishing as it is delicious. Another excellent choice if you are new to bread baking or simply prefer a soft, comforting loaf.
Easy Overnight Danish Rye Bread (Rugbrød)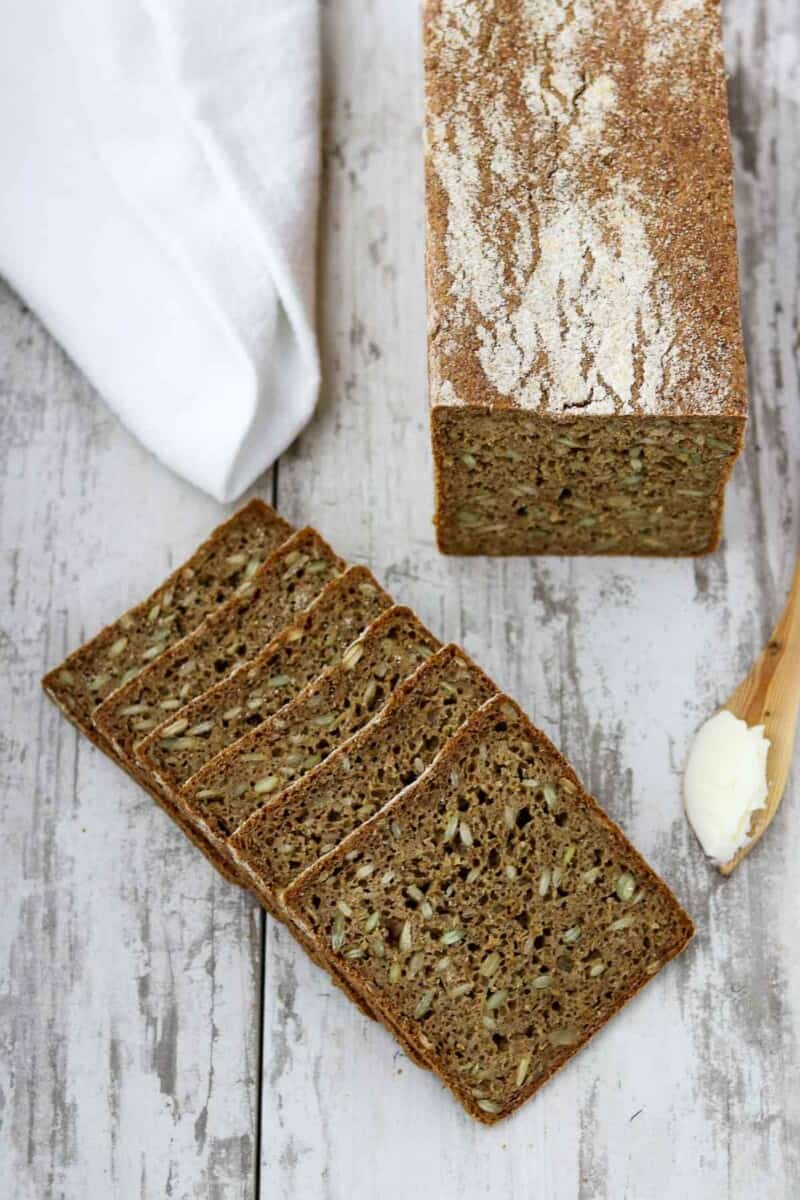 In the world of Nordic cuisine, this dense rye bread is an absolute essential. Danish Rugbrød serves as the base for the famous Scandinavian open sandwiches known as smørrebrød, and is an integral part of the Scandinavian diet, not just in Denmark but throughout the region.
Rugbrød simply means "rye bread" in Danish. It is a sturdy, dense loaf that is comprised of rye flour, chopped rye grains (or a seven grain cereal mix) and is often studded with sunflower, pumpkin and/or flax seeds. It is almost always baked in a 13 x 4 inch pullman pan with a lid. This helps the rye bread bake properly and gives it its characteristic square shape.
Easy Finnish Rye Bread Rings (Ruisreikäleipä)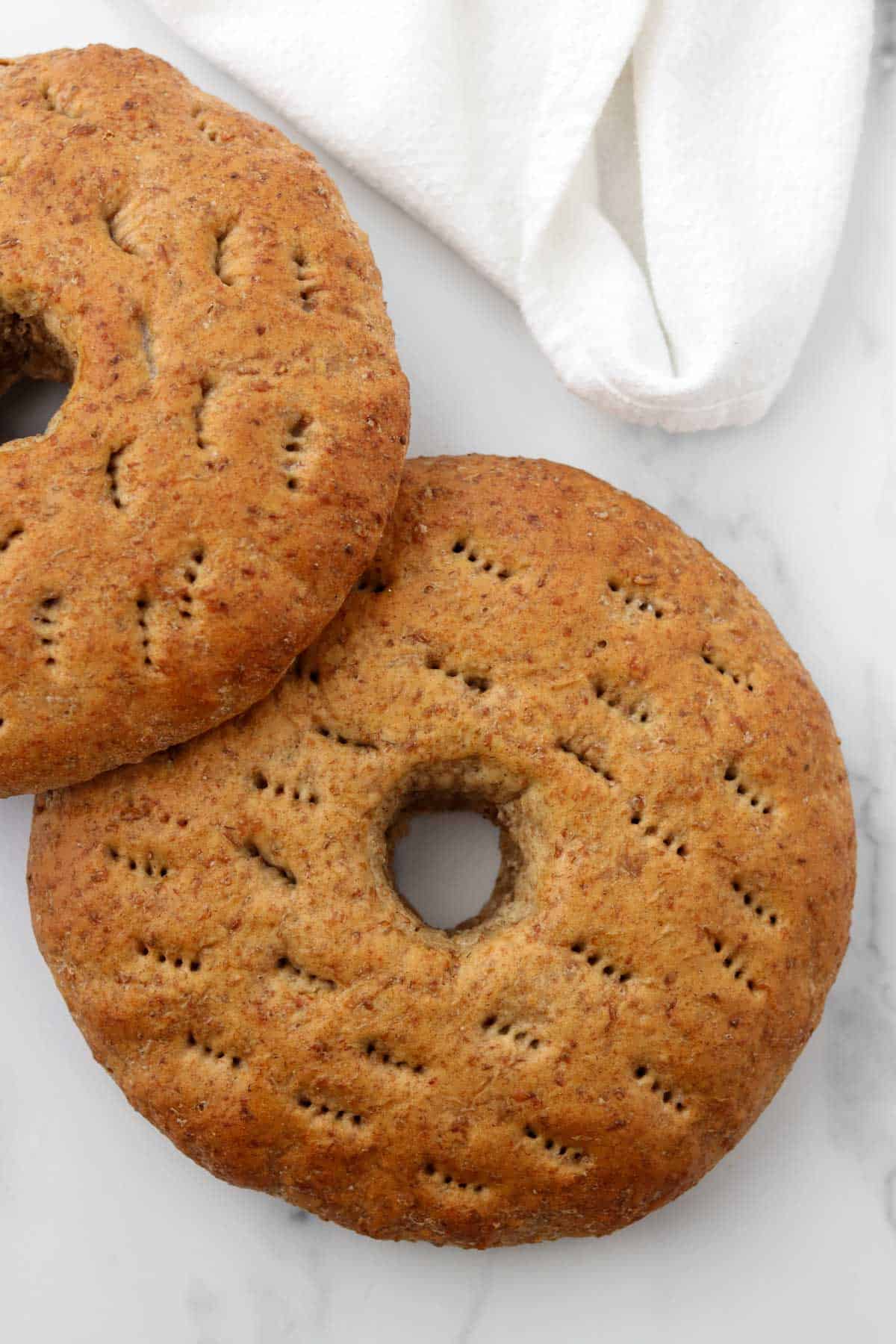 Leavened with easy-to-use instant yeast and naturally sweetened with honey, these Finnish Rye Bread Rings (Ruisreikäleipä) are a beautiful, moist and delicious Scandinavian rye bread that's easy enough for beginning bakers.
Ruisreikäleipä means "rye hole bread" in Finnish. This bread was historically baked in large batches and then hung on a pole near the kitchen rafters to age. Because the bread was intended to keep for a long period of time, the maturing process yielded a rather tough rye loaf by the time that it was eaten. While this recipe for Finnish Rye Bread Rings is in the spirit of the original, the texture is pleasantly soft and tender and is not meant to be dried for long-term storage.
Rye and Oat Crispbread (Knäckebröd)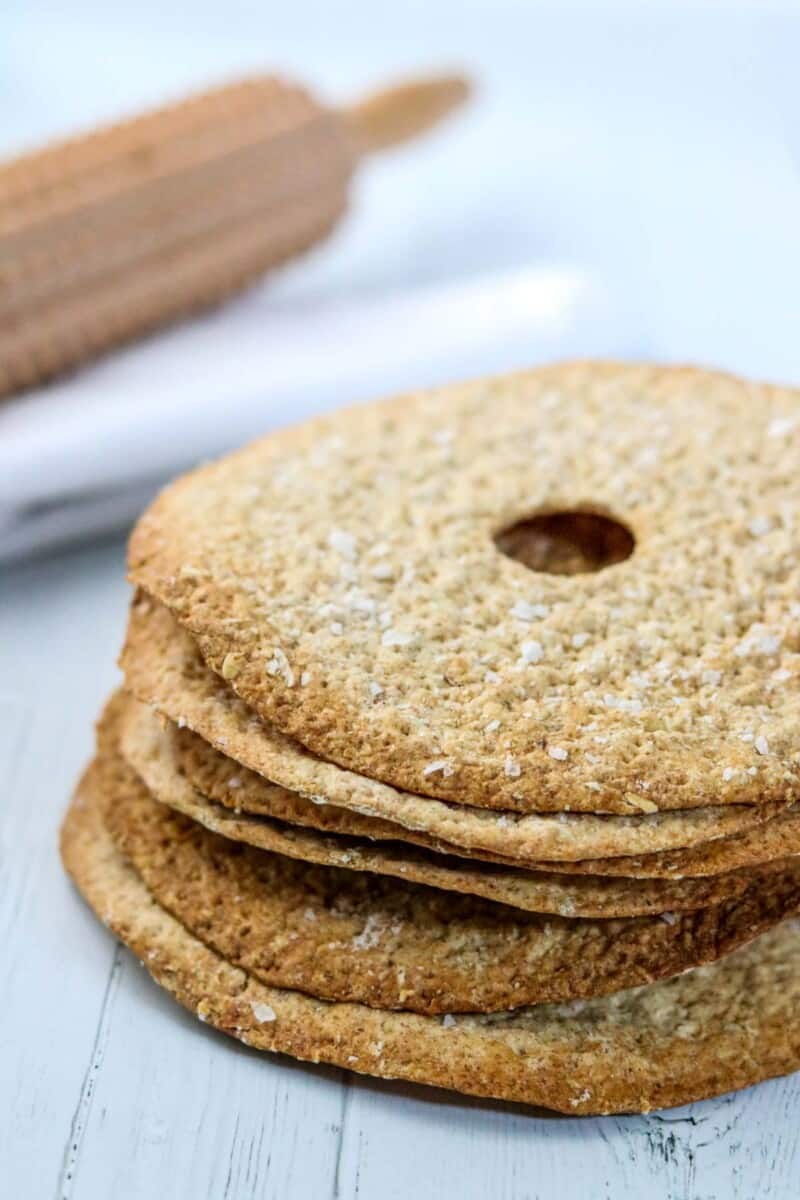 Simple, delicious and full of good things like dark rye flour and oats, this homemade crispbread is a serious step up from store bought crackers.
Scandinavians eat a lot of crispbread, Swedes boasting the highest consumption, closely followed by Norway. Crispbread is Sweden's second largest export (just behind vodka), and on average, Swedes consume over 450 slices of crispbread per year! While crispbread might seem like just a cracker, Scandinavians see it as another form of bread and serve it for breakfast, lunch and dinner and as a snack in between meals.
Swedish Cinnamon Buns (Kanelbullar)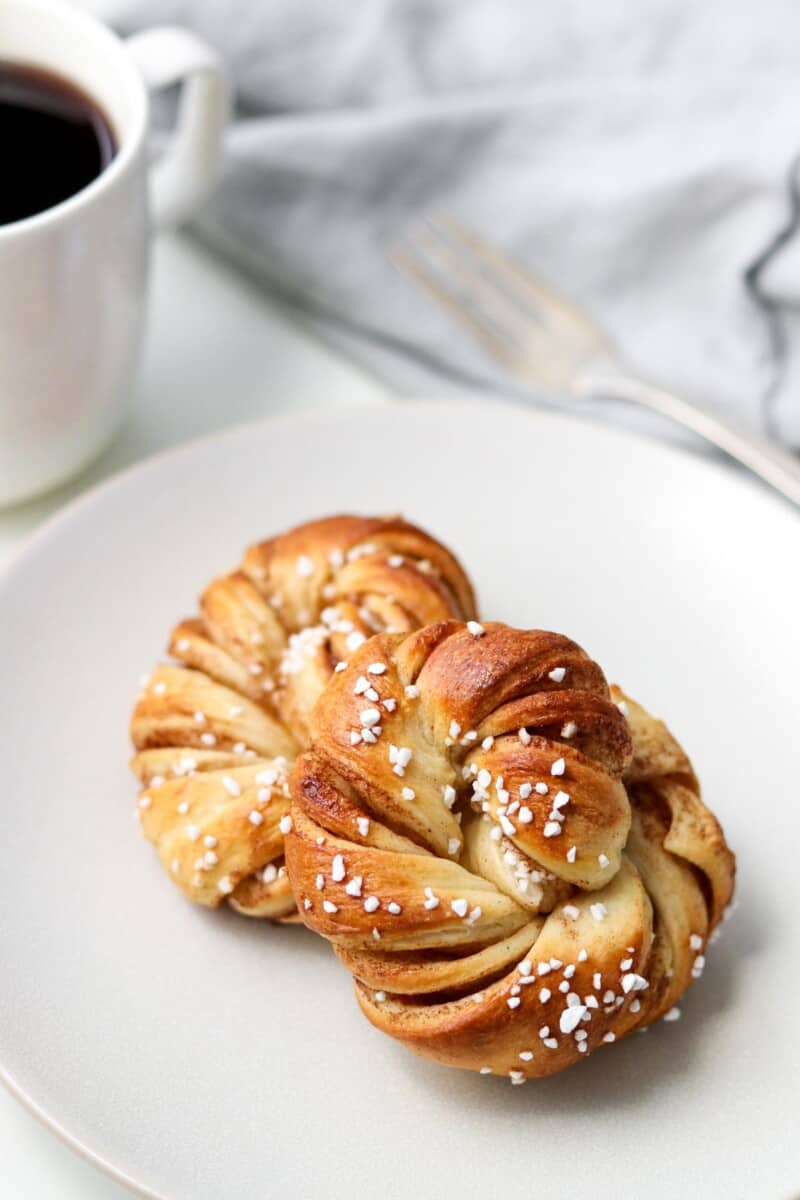 These traditional Swedish cinnamon buns (Kanelbullar) are made with a sweet, buttery cardamom dough and a brown sugar cinnamon filling. They are exceptionally soft and tender thanks to a special technique called the tangzhong method: A small amount of the flour and liquid is cooked on the stove for a very short period of time creating a roux-like mixture. This process gelatinizes the starches in the flour allowing them to absorb more liquid and results in a higher rise and a more tender, moist bun that stays that way for a longer period of time. The dough is silky and smooth, and the buns emerge from the oven soft and tender with a golden brown crust. This simple, 5 minute technique is well worth your time!
Soft Nordic Flatbreads with Garden Herbs (Tunnbröd)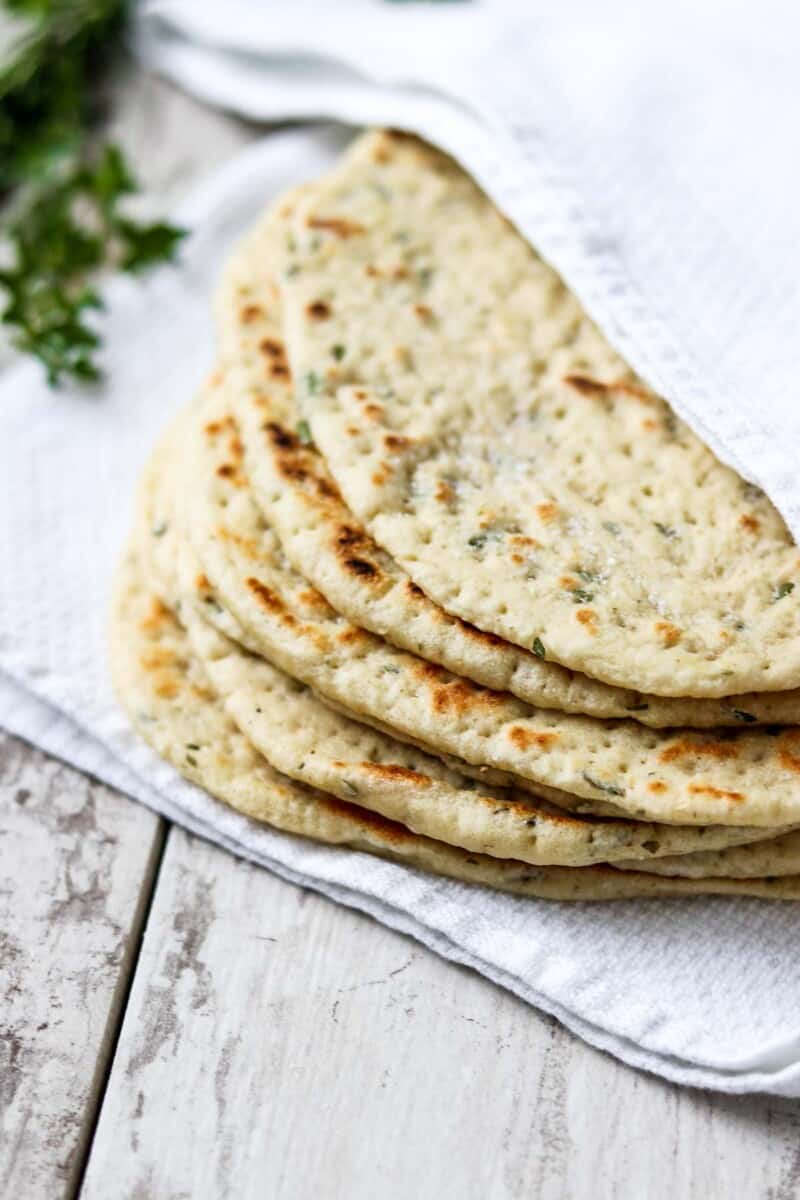 Nordic cuisine boasts a variety of flatbreads ranging from pillowy soft to cracker-like in texture. This delightfully soft and slightly chewy version hails northern Sweden where it is known as tunnbröd (literally "thin bread"). Usually made from some combination of wheat, barley and/or rye flour, tunnbröd is traditionally baked quickly in a hot wood-fired oven.
This recipe includes a shower of fresh garden herbs (feel free to omit them for a more basic version) and cooks up quickly in a skillet on the stove. The result is a soft, thin flatbread perfect for dipping into hummus or making into lunchtime wraps.
Quick Finnish Flatbread with Oats and Barley (Rieska)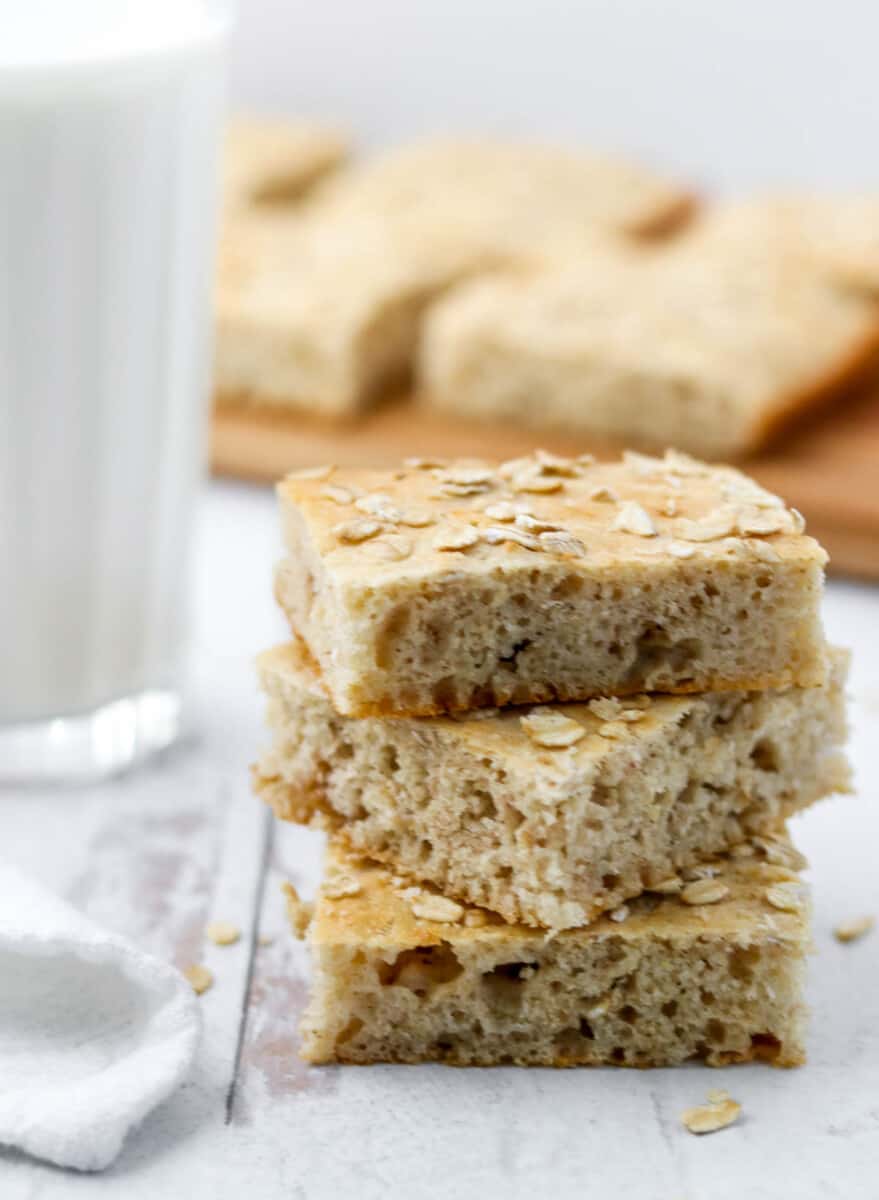 This Quick Finnish Flatbread (Rieska) is made with wholesome ingredients such as oats, barley and buttermilk and comes together FAST....it can be on the table in about 30 minutes. Serve generous squares warm from the pan alongside your favorite soup or stew or slathered with butter and drizzled with honey.
Rieska is leavened with baking powder and baking soda so there is NO YEAST in this quick and easy recipe.