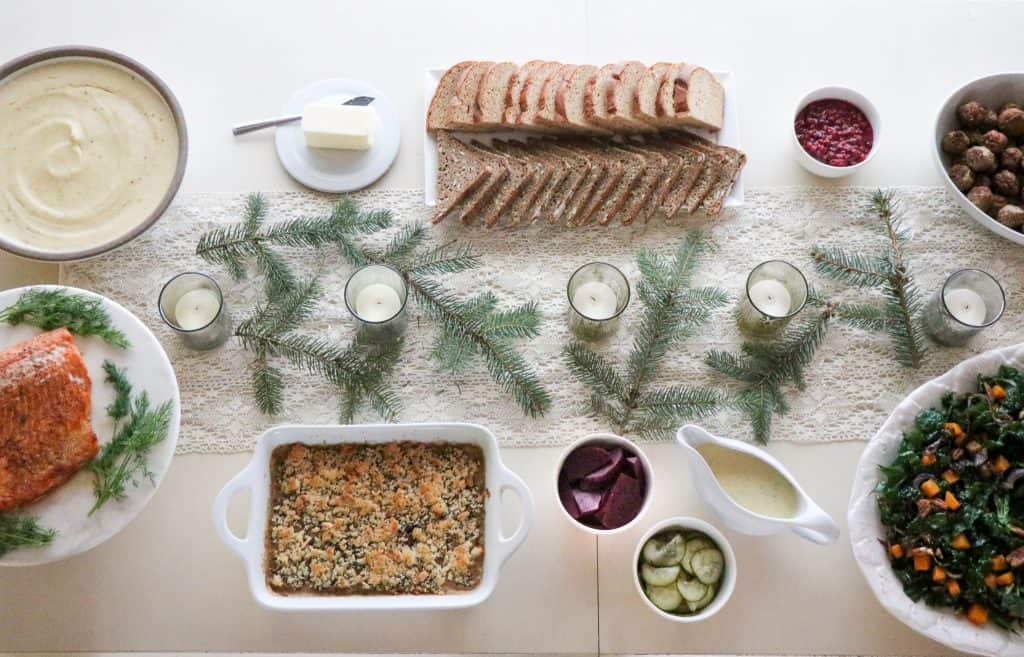 Looking to bring a fresh and modern approach to this year's Christmas Eve Smörgåsbord? I've got you covered. I've put together a simple, elegant menu which both honors tradition and brings some new dishes to the table:
A Modern Christmas Eve Smörgåsbord
Roasted Salmon with Brown Sugar and Butter
Swedish Meatballs (prepared without gravy)
Kale Salad with Roasted Butternut Squash and Pecans
Everything on this menu goes together beautifully. Both the roasted salmon and the meatballs benefit from a spoonful or two of the Creamy Mustard Dill Sauce, and the Celery Root and Potato Puree provides a velvety rich base. The Kale Salad with Roasted Butternut Squash and Pecans brings a fresh burst of green and orange to the plate, and the Mushroom Gratin a delightful mix of creamy mushrooms and crispy, buttery breadcrumbs. The Spicy Pickled Beets, Fresh Pickled Cucumbers and Stirred Lingonberries round everything out with a bit of spicy, briny and sweet. And for dessert, a luscious Lingonberry Skyr Mousse which somehow manages to be both light and decadent at the same time.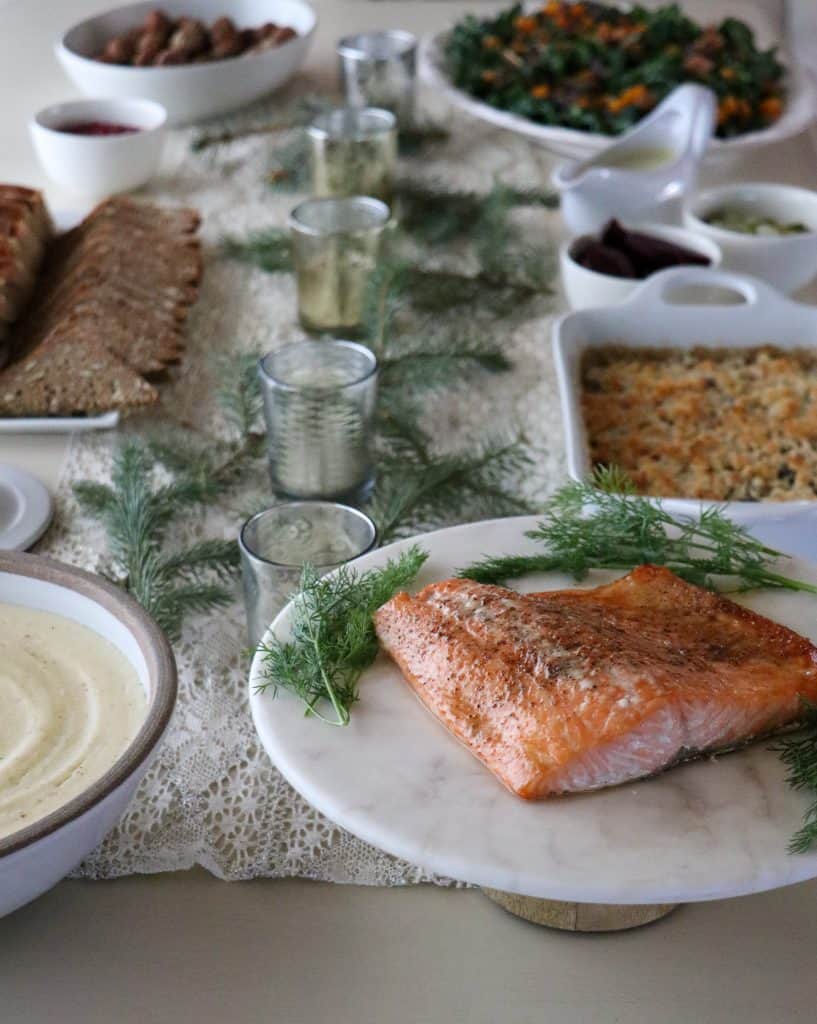 Christmas Eve is a time to gather with family and friends and enjoy each other's company. For that reason, I intentionally designed this menu with several make ahead options so that when the guests arrive, most of the work is done. Even those of us who love to cook want to relax and revel in the holiday festivities. This menu allows you to do just that.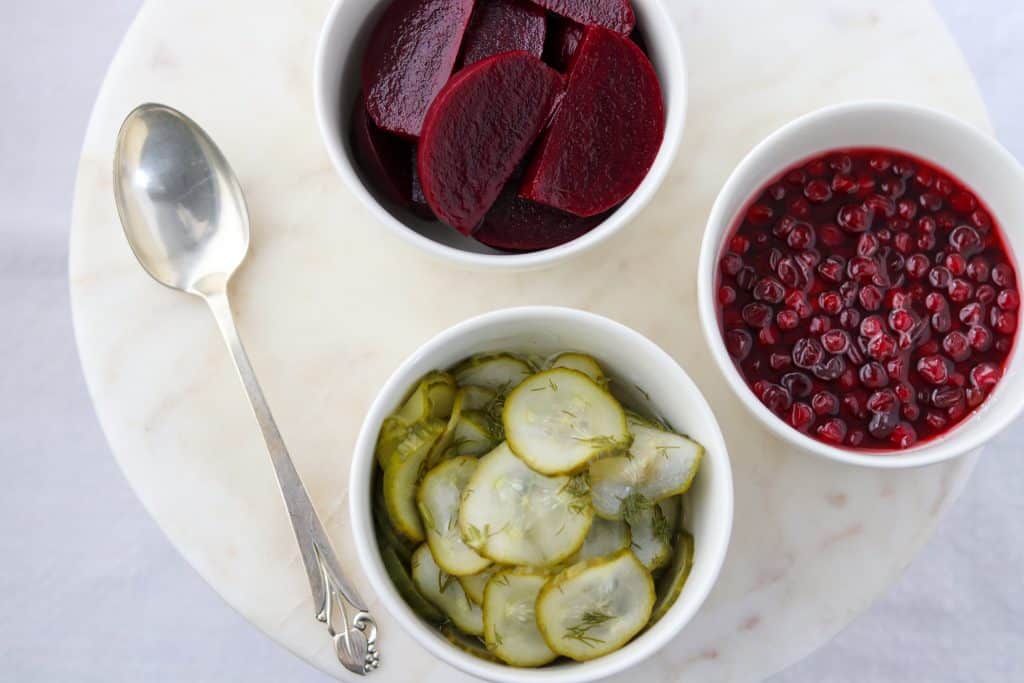 My family and friends enjoyed Christmas dinner in October several weekends in a row as I tested these recipes. While everyone had their favorites, the Celery Root and Potato Puree ("more delicious than mashed potatoes"), the Mushroom Gratin ("I love the contrast between the creamy mushrooms and the crispy, buttery breadcrumbs"), and the Lingonberry Skyr Mousse ("I would eat this every day if I could") were clear stand-outs.
Christmas carries with it many expectations. Our loved ones expect to see certain foods on the table each and every year prepared in exactly the same way. Change, when it comes to the holidays, is not always welcome. If that's the case for you, maybe offering one or two new dishes alongside your tried and true favorites is the best way to go. You certainly don't have to do a whole new menu all at once. Or maybe you are ready for something modern and new, a complete overhaul of your Christmas routine. The choice is yours. Either way, I hope you give one, several or all of these recipes a try. I wish you the happiest and most delicious of holidays!