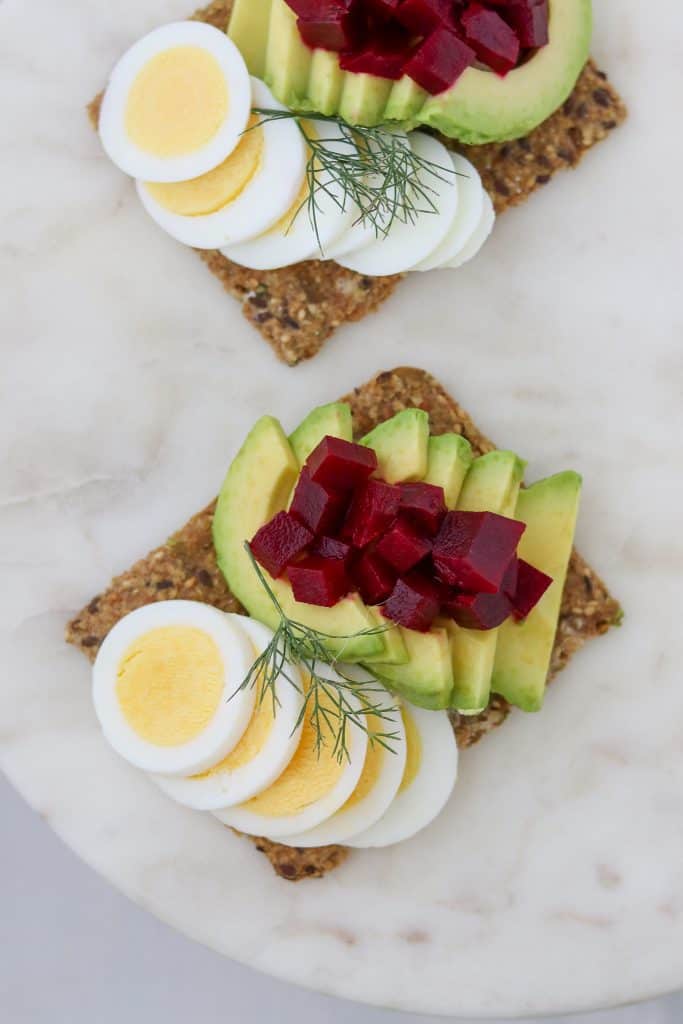 Avocado toast has become a very popular breakfast option in recent years, and for good reason. There is something very satisfying about crispy toast topped with creamy avocado, especially if you are in the mood for something savory that is relatively quick to make. And it's something you can feel good about! Avocados are a good source of vitamins B-6, C, E and K, along with riboflavin, niacin, folate, pantothenic acid, magnesium, and potassium. They are also a wonderful plant-based source of omega-3 fatty acids.
But how to bring the Nordic vibes to your avocado toast? With the help of rye bread, sliced hard-boiled egg and pickled beets, of course!
The Base: Rye Bread
You have several options when it comes to the foundation of your Nordic Avocado Toast, and they are all rye-based. Rye is, after all, the quintessential Scandinavian grain at the heart of many of the deliciously dark breads that are the cornerstone of Nordic cuisine.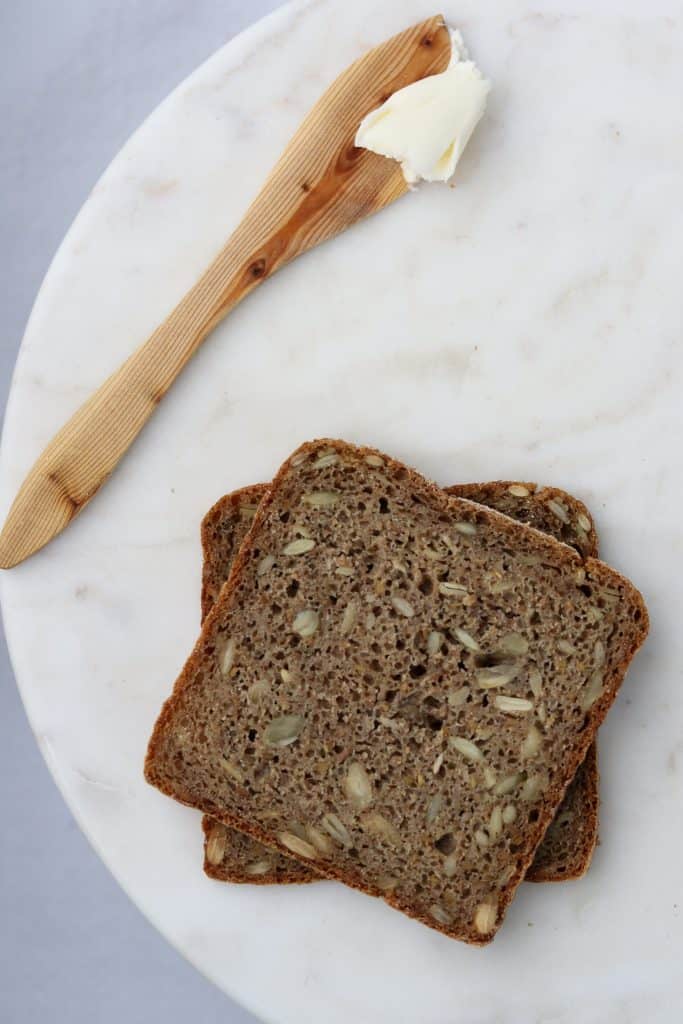 Rugbrød
In particular, dense Danish rye bread or rugbrød provides a nice sturdy base for the buttery avocado slices, which is no surprise as rugbrød is the foundation of most smørrebrød or Nordic open sandwiches. Rugbrød can be hard to find in stores or even at a local bakery, but lucky for you I've got two easy recipes for rugbrød here on the site, one uses instant yeast and the other is a sourdough version. Both are delicious:
Not in the mood to bake? No worries! Any rye bread from the grocery store or bakery can stand in for the rugbrød in a pinch.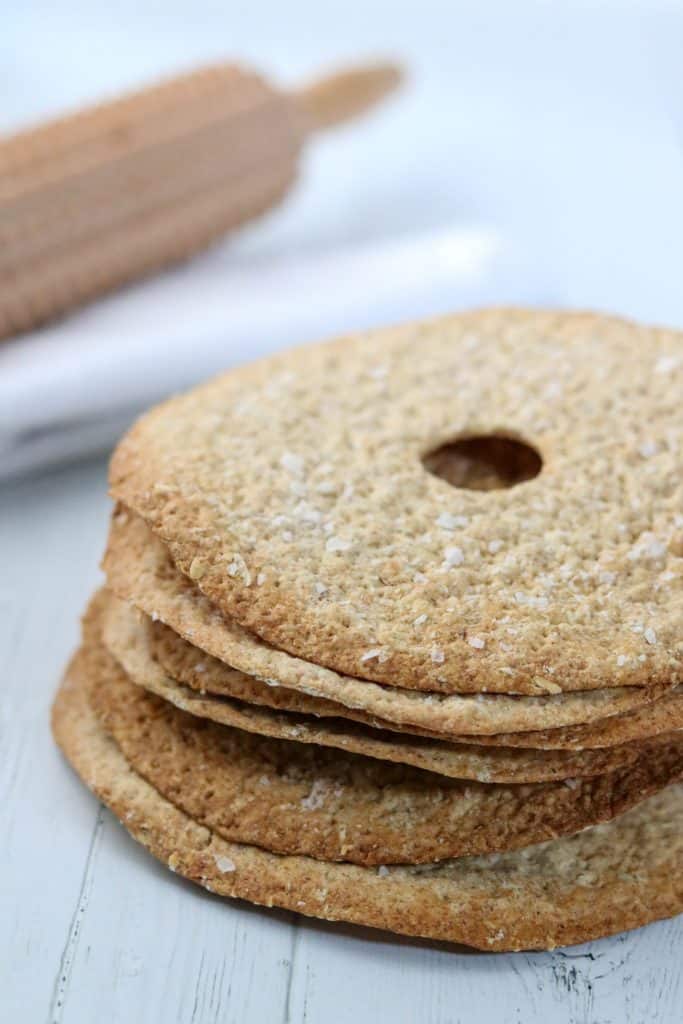 Crispbread
Another rye-based option to consider for the foundation of your Nordic Avocado Toast is crispbread, the cracker-like rye bread that has been an integral part of the Scandinavian diet for centuries. Crispbread has become an increasingly popular export from the north, especially in recent years as people have started seeking out nutritious, high-fiber alternatives to traditional bread. I've got two delicious crispbread recipes here on the site if you are in the mood to bake:
But honestly, there are many good brands of Scandinavian crispbread on the market today, such as Leksands, Finn Crisp or Wasa, that are widely available at grocery and Scandinavian specialty stores nation wide.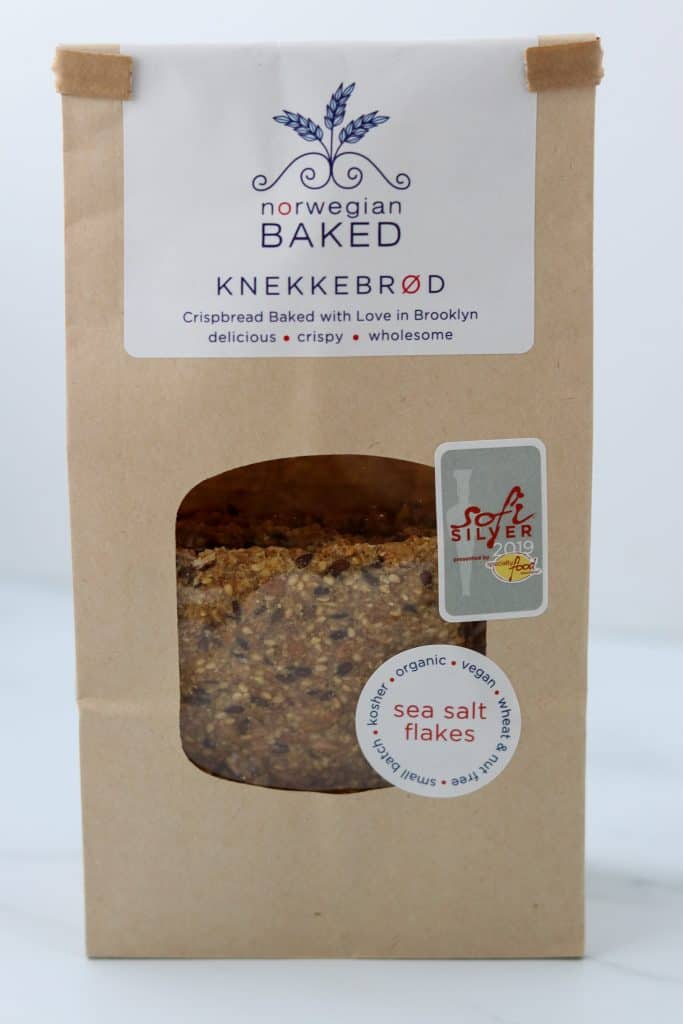 If you are looking for a real treat, give this artisan Norwegian-style crispbread baked in Brooklyn, NY a try. Seedy, organic and so tasty and satsifying, Norwegian Baked Knekkebrød takes crispbread to a new level and makes a hearty, substantial base for avocado toast. It is my current obsession most definitely deserves a spot in your pantry. To learn more about this extraordinary crispbread, please visit the Norwegian Baked website or their Etsy store. They will ship their delicious, fresh crispbread directly to you in no time at all!
The Toppings
Sliced Avocado
This goes without saying, obviously. If you're going for looks (and when it comes to open sandwiches I think you should put a little effort into the artistry of it), seek out an avocado that is ripe but firm so that it slices attractively. Drizzle the avocado with a little lemon juice and season with salt and pepper.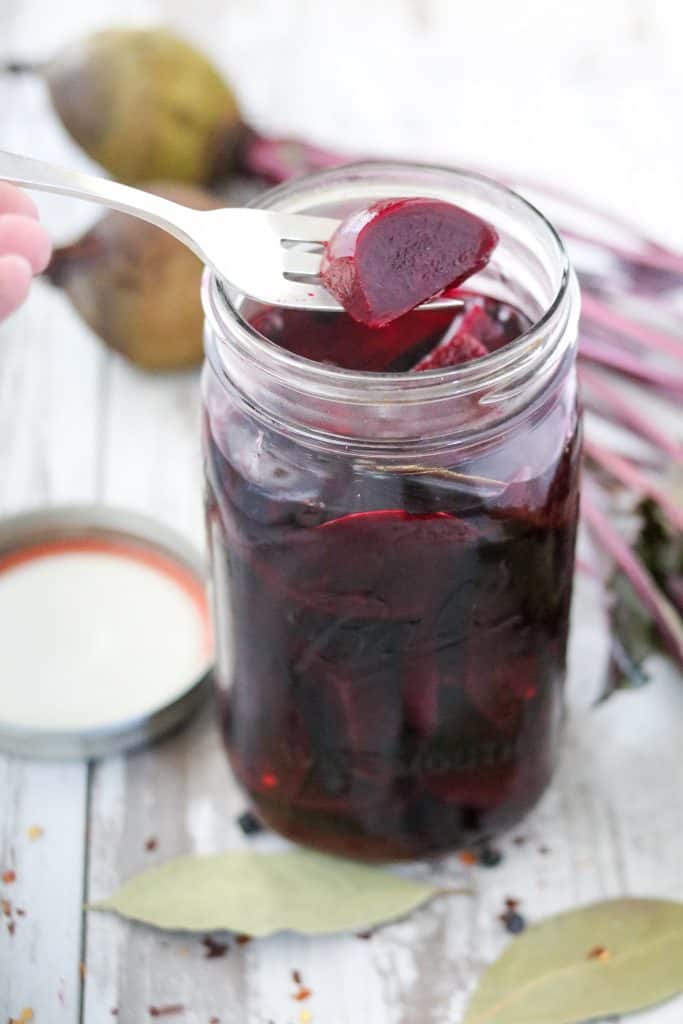 Pickled Beets
You can buy pickled beets from the store, but I highly recommend my recipe for Spicy Pickled Beets here. They are perfectly seasoned, not too sweet and pack a bit of a punch thanks to the addition of crushed red pepper flakes in the brine. They are also roasted rather than boiled or steamed which results in a firm and pleasant texture (I find some pickled beets to be a little too soft and mushy).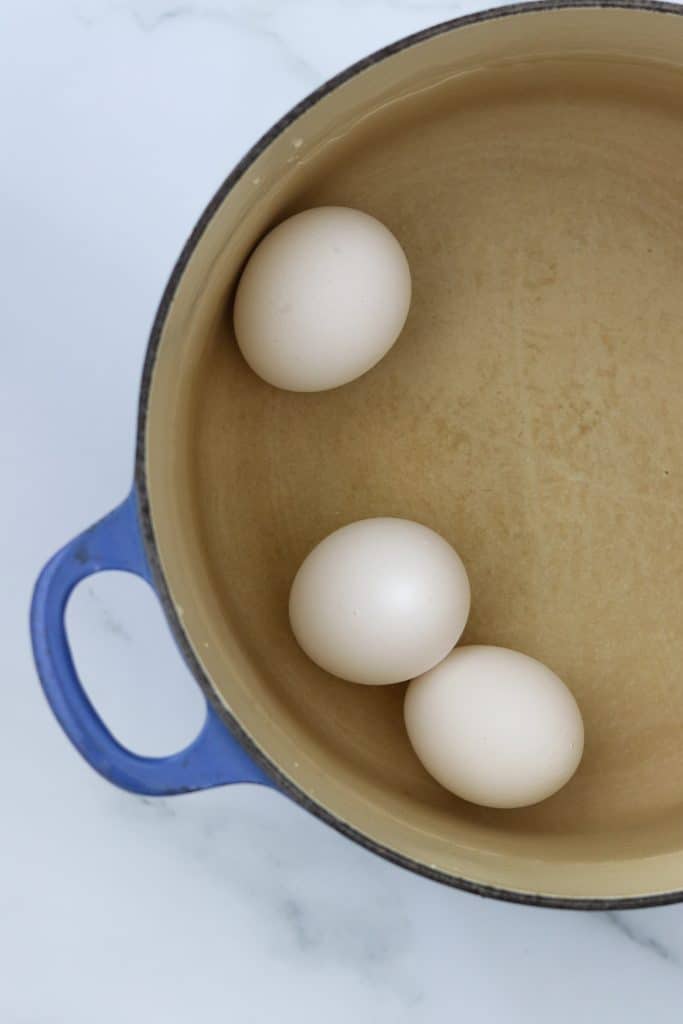 Hard-Boiled Egg
Pickled beets and hard-boiled eggs were made for each other, and with their new best friend avocado, you have a perfect combination of textures and flavors at play in your Nordic Avocado Toast. New to making hard-boiled eggs? It is a skill everyone should master and in fact, it couldn't be simpler. Place the eggs in a saucepan and cover by an inch or so with cold water. Bring to a boil over medium-high heat. Turn off the burner and cover the saucepan. Let the eggs sit for 10 minutes and then transfer to an ice bath to cool and stop the cooking. Done!
My other suggestion with the egg (this one falls into the looks count category) is to invest in an egg slicer. I'm not much for single use gadgets but this one is a game changer. You'll have gorgeous sliced hard-boiled eggs every time!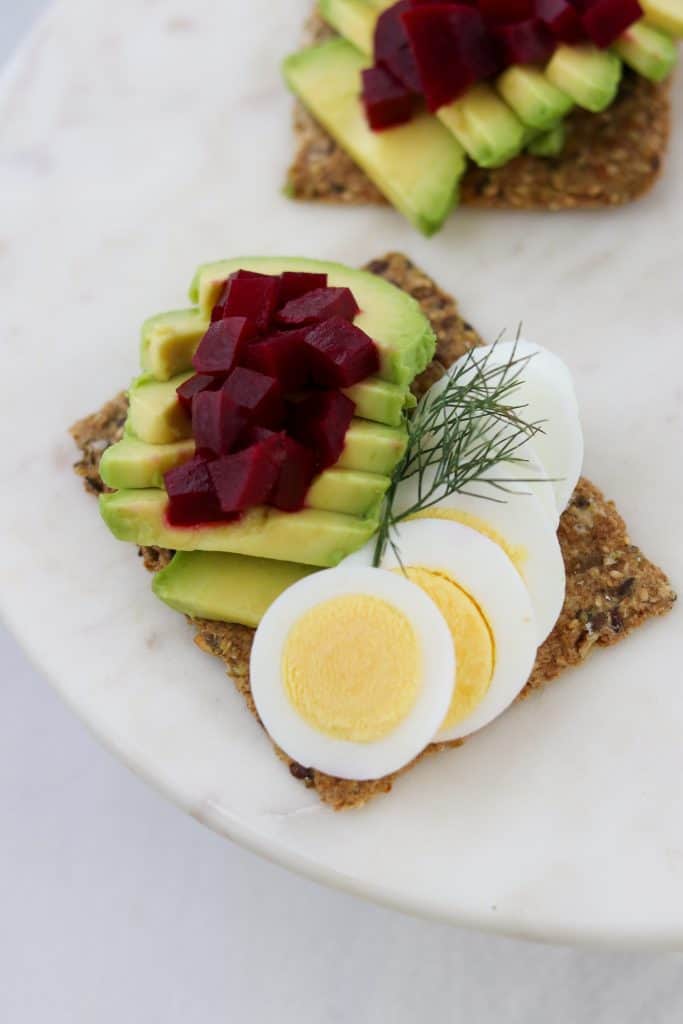 I hope you give this Nordic Avocado Toast a try for breakfast sometime soon. If you take a little time on Sunday to make a batch of the pickled beets and boil a few eggs, you'll be ready for breakfasts throughout the week! Perfect for those busy mornings when you want something nutritious and tasty but don't have much time on your hands. Looking for more healthy and easy Nordic breakfast ideas? Give these recipes a try:
And if you try this Nordic Avocado Toast, please let me know in the comments below! I always love hearing from you.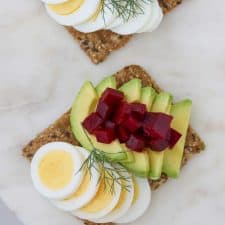 Nordic Avocado Toast with Pickled Beets and Egg
A delicious combination of creamy avocado, sliced hard-boiled egg and spicy pickled beets on top of rye bread.  The perfect savory Nordic breakfast for busy days!
Print
Pin
Rate
Ingredients
2

large eggs

2

thin slices of dense rye bread

such as rugbrød, or rye crispbread

⅓

cup

diced Spicy Pickled Beets or store-bought pickled beets

1

ripe but firm avocado

halved, pitted and peeled, sliced thin

2

teaspoons

freshly squeezed lemon juice

Extra-virgin olive oil for drizzling

Coarse salt and freshly ground pepper

Dill sprigs

microgreens or sprouts for garnish, if desired
Instructions
Place eggs in a small saucepan and cover with cold water by an inch.  Heat over medium-high until water begins to boil.  Turn off the burner and cover the saucepan.  Let eggs rest for 10 minutes.

Remove eggs from the saucepan and transfer to a bowl of ice water.  Let them cool in the ice bath for about 10 minutes.

Remove the eggs from the water and gently crack and peel off the shells.  Slice the eggs into thin rounds and set aside.

Meanwhile, transfer the rye bread or crispbread to a clean work surface.  Fan half the avocado avocado slices over the top of one piece of bread,  Drizzle with 1 teaspoon lemon juice and a little olive oil.  Fan the egg slices next to the avocado slices.  Season everything with salt and pepper.  Spoon half of the pickled beets on top of the avocado.  Garnish with a dill sprig or microgreens, if desired.  Repeat with the remaining piece of bread and serve immediately.
Nutrition
Calories:
336
kcal
|
Carbohydrates:
27
g
|
Protein:
11
g
|
Fat:
22
g
|
Saturated Fat:
4
g
|
Cholesterol:
164
mg
|
Sodium:
313
mg
|
Potassium:
640
mg
|
Fiber:
9
g
|
Sugar:
4
g
|
Vitamin A:
384
IU
|
Vitamin C:
13
mg
|
Calcium:
60
mg
|
Iron:
3
mg