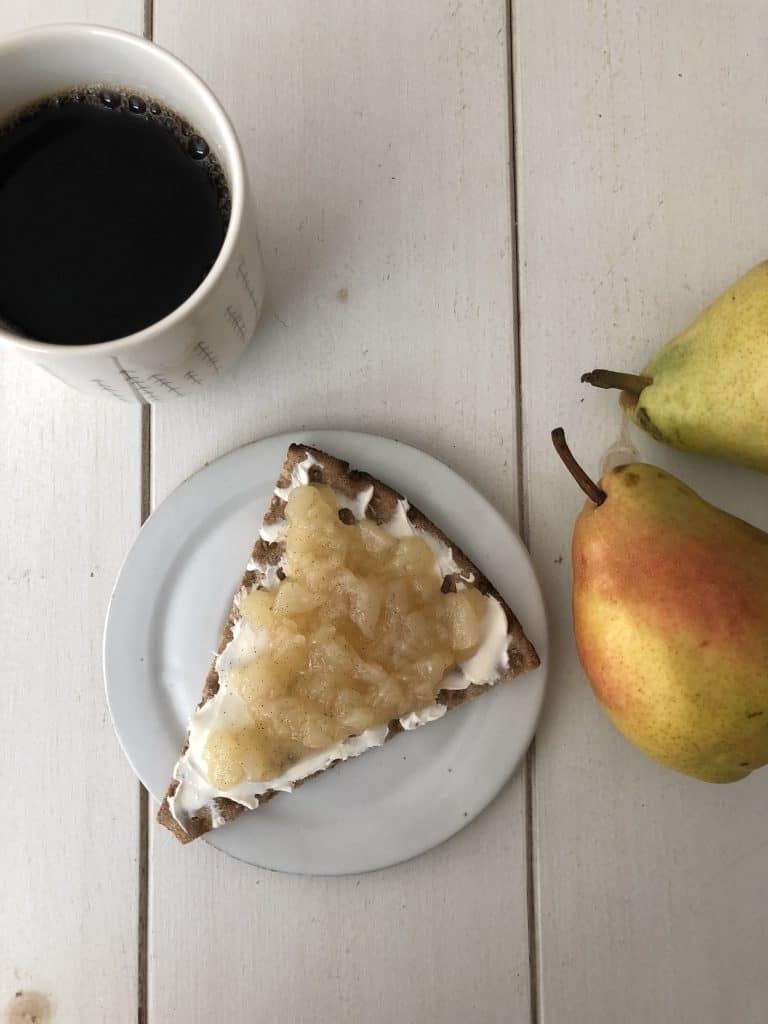 It's time we had a little chat about cardamom. Citrusy, spicy, floral….it is, shall we say, a very complex and exotic spice. Although native to India, cardamom has somehow managed to find its way into many traditional recipes for Scandinavian baked goods. The Nordic countries are famous for their cardamom buns, cakes and cookies. How did this far-flung spice find its way from India to Scandinavia? Some claim that the Vikings brought it north with them after encountering it on their travels to the Byzantine Empire (now Turkey) or possibly Constantinople (now Istanbul). Others say it was first brought to mainland Europe when the Moors established a presence on the Iberian peninsula, and it made its way to Scandinavia from there. Whatever the circumstances, cardamom is the darling spice of the Nordic baking world.
It is not, however, beloved by all. I once bought my daughter a large cardamom-laced sugar cookie from a Scandinavian bakery. She eagerly took a big bite, unaware of the cardamom lurking inside, and spit it out, disgusted. "Mom, why does my cookie taste like soap!?" Oh, how my Swedish, Norwegian and Danish ancestors must have rolled in their graves upon hearing this! Clearly I had not done as good of a job raising her as I thought I had. Not enough exposure to cardamom and now the taste was unpleasant, foreign and apparently soapy to her. We joke that it might make a good title for her memoir someday: Why Does My Cookie Taste Like Soap? Discovering my Nordic Heritage the Hard Way (coming to a book store near you in 20 years or so). As I said, not beloved by all.
To be honest, I didn't like cardamom as a kid either. I now enjoy it in small doses ( a little goes a LONG way), and I feel like some of the recipes I encounter are a bit heavy handed with this potent spice. If you are new to cardamom or are trying to convince your children of its deliciousness, I would suggest a light touch at first…a quarter or half teaspoon of it here or there. I also recommend buying the pods and grinding the seeds inside yourself rather than purchasing ground cardamom. You will be rewarded with a much truer flavor.
This pear compote is delicately laced with freshly ground cardamom, and I absolutely love it.  It makes a delicious topping for toast, crispbread, porridge and granola served with filmjölk, yogurt or milk of your choice.  Or you can just eat it with a spoon!  According to Live Lagom:  Balanced Living the Swedish Way by Anna Brones, compotes are a very common way to serve fruit in Sweden.  This one is my take on a pear compote I made in cooking school some years back.   In class we used it as a filling for a gingerbread cobbler, which is something to consider.  The combination of pears and gingerbread is utterly magical.
Print
Roasted Pear Compote with Cardamom, Vanilla and Fresh Ginger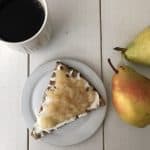 This delicious fruit compote makes a perfect topping for rye crispbread, porridge, granola, oatmeal….the options are endless!
Author:
Prep Time:

15 minutes

Cook Time:

45 minutes

Total Time:

1 hour 20 minutes

Yield:

12 ounces

1

x
Category:

compote

Cuisine:

Scandinavian, Nordic
Scale
Ingredients
 5-6 small to medium-sized Bartlett pears, peeled and cut into ¾ inch cubes
2 tablespoons honey
Seeds from 2 crushed cardamom pods, ground in a spice grinder or mortar and pestle
4–5 thin slices of fresh ginger (no need to peel)
a pinch course salt
½ vanilla bean
1 teaspoon freshly squeezed lemon juice
Instructions
Preheat oven to 350 degrees.
Combine all ingredients except vanilla bean and lemon juice in an 8 or 9 inch square baking dish.
With a small sharp knife, split vanilla bean down one side of the pod.Open up the pod and lay it flat on your cutting board. Using the back of your knife, remove the black seeds from the interior of the pod by scraping from one end of the open pod to the other.  Place seeds and empty pod in the baking dish along with the other ingredients.
Bake for 45 minutes, stirring half way through, or until pears have softened considerably.
Remove the pan from the oven.  Using a spoon, remove and discard the vanilla bean pod and ginger slices.  Mash pears with a potato masher or the back of a fork until they are create a chunky, rustic mash.  Add lemon juice.  Taste the mixture and season with additional lemon juice, salt or honey to taste.  Once the compote has cooled, transfer to a clean jar and store in the refrigerator for up to two weeks.
Keywords: compote, pears, cardamom, ginger, Scandinavian, Nordic