At its essence, the Swedish term "fika" means to take a break and enjoy a cup of coffee and possibly a delicious baked good to go with it. But to simply call it a coffee break as we understand that term in English would be missing the point.
Fika is meant to be a sacred pause in the day, an opportunity to refuel, rest and reconnect. What matters most is that you unplug and enjoy a momentary respite, whether you are alone or with others. Should that moment come with a warm restorative beverage and a little treat, all the better!
Establishing a daily fika ritual brings a welcome and calming rhythm to the day. Having scheduled breaks to look forward to and replenishing ourselves with much needed sustenance and relaxation is truly an act of self-care.
Ready to create your own daily fika ritual? Keep reading for everything you need to know to get started.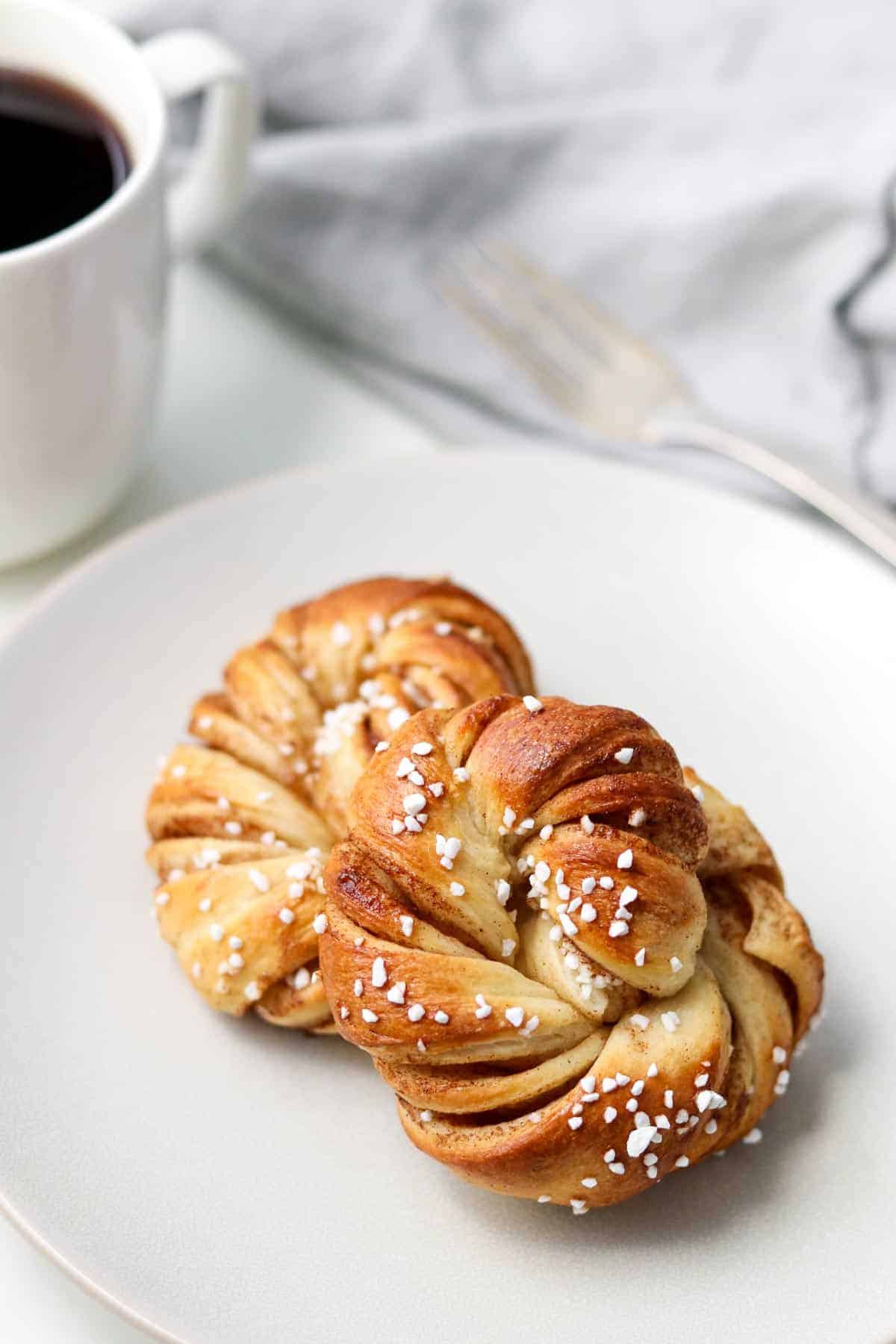 To truly fika requires a commitment to making time for a break in your day, the creation of a magical moment in the midst of the routine and the mundane.

Fika, Anne Brones and Johanna Kindvall
The Origins and Use of the Word "fika"
Fika (pronounced fee-ka) is a term derived from a 19th century Swedish slang word for coffee (kaffi). Switch the letters around in the word "kaffi" and you get fika. Fika can be used a noun (it's time for fika) or it can be used as a verb (shall we fika?). The term fikabröd (in English, "fika bread") refers to any baked good you might enjoy during your fika.
Other Scandinavian countries have similar rituals around the coffee break, but they don't call it fika. In both Danish and Norwegian, the coffee break is called a "kaffepause."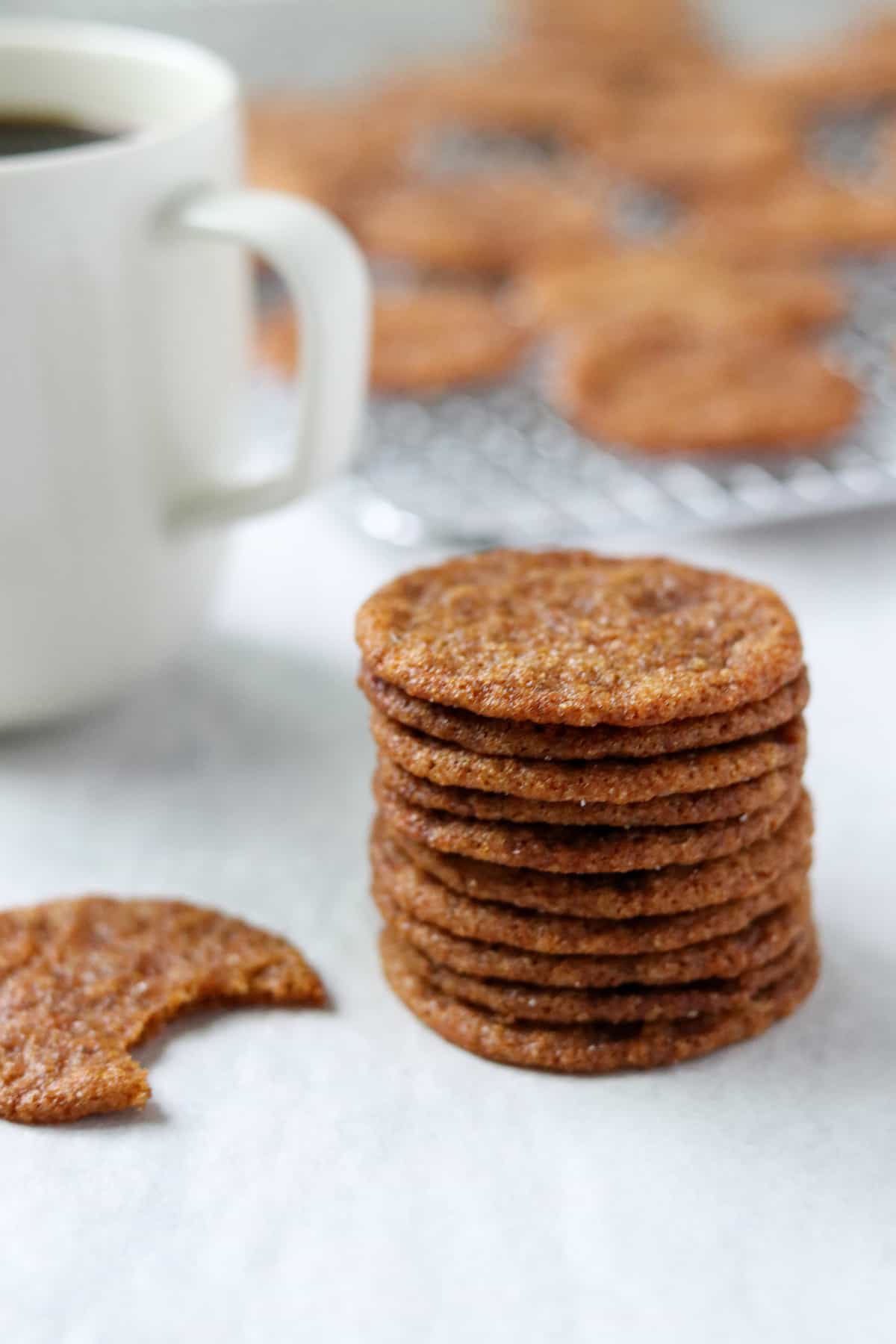 The only thing a Swede likes more than having a fika, is talking about the word fika, and how you'll never find it in English.

Oliver Gee
A Brief History of Fika
Coffee was first introduced in Sweden in the mid 1600's, but it didn't become popular with the upper class until a century later. In the mid 1700's, several attempts were made to ban coffee drinking entirely (meeting up to drink coffee was considered a dangerous political act by those in charge....who knows what kind of revolt against the monarchy you might be planning?) Ultimately these attempts failed and by the 1800's, coffeehouses were THE place where men met to discuss the important topics of the day.
Women, on the other hand, got together at home at gatherings known as kafferep. These were formal events with fine linens, china and fancy guest lists. The hostess was expected to serve coffee and seven different kinds of biscuits. Not six (you're slacking), not eight (now you're just showing off), but exactly seven. In the 1940's the book Seven Kinds of Biscuits was published, containing recipes and a guide to proper ettiquete for hosting and attending kaffereps. An updated version of Seven Kinds of Biscuits (the English translation is called Swedish Cakes and Cookies) featuring new recipes continues to be published today, and it remains Sweden's best selling cookbook.
Fika as a Daily Ritual
Although the fika tradition has become more informal and modern since the days of the kafferep, it still runs deep in Swedish society. Life in structured to accommodate fika breaks, both at home and in the workplace. The expectation of a midday opportunity to stop what you are doing and enjoy a cup of coffee and a treat is something that is anticipated and enjoyed as a part of daily life. According to Nordstjernan, The Swedish Newspaper of America, most Swedes fika twice a day (often around 10:00 am and 3:00 pm) for an average of 52 minutes in total.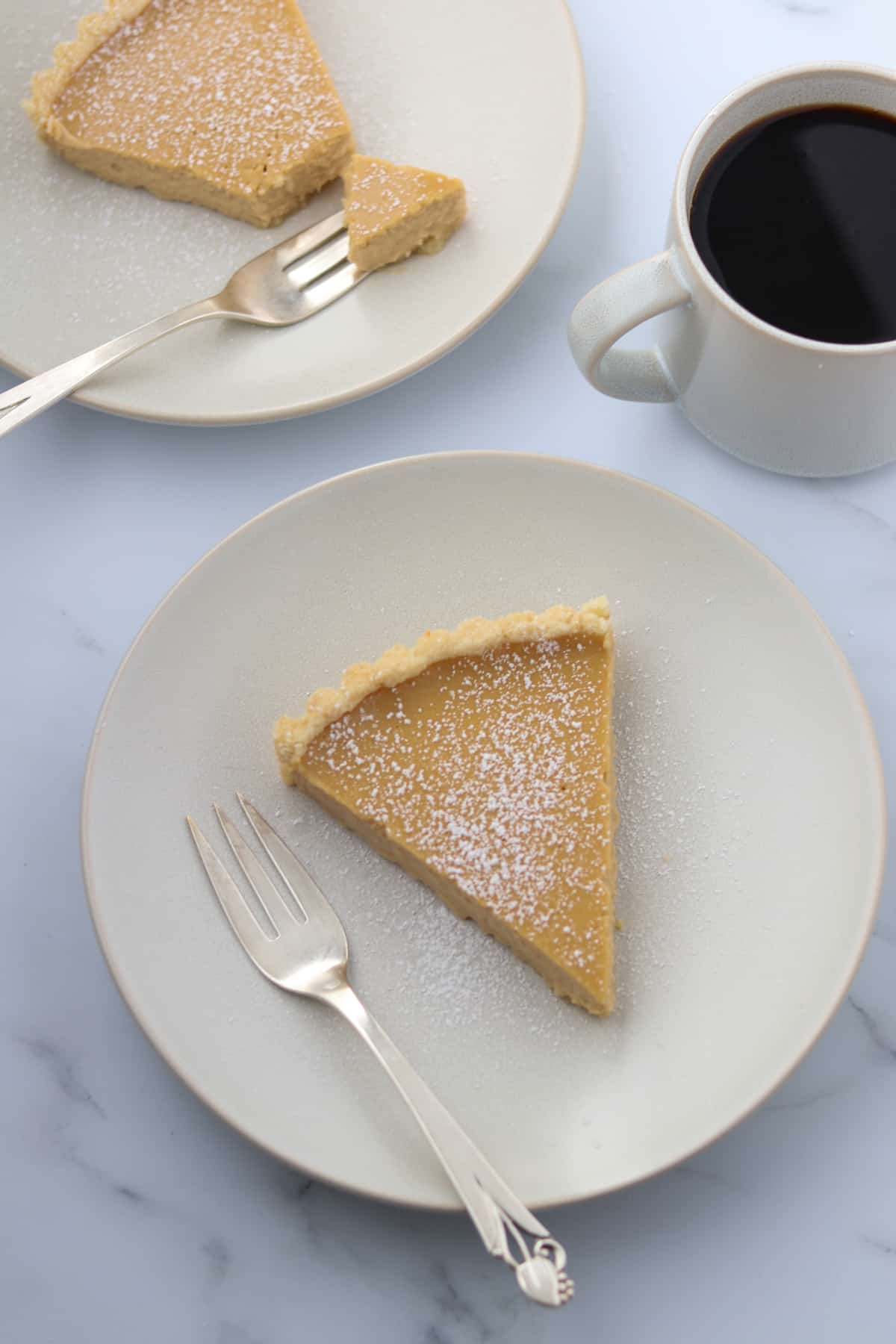 Fika in the Workplace
In a workplace setting, fika isn't just about taking a break from the work at hand, it is also an opportunity to socialize with colleagues and foster community. Most companies have scheduled times for fika in which everyone gathers together for a cup of coffee and a little something to eat. While it isn't required that you attend, it is certainly expected that you will be there. Fika is a deeply ingrained social institution in Sweden and it is seen as almost rude not to participate. Regardless of their place within the company, employees can sip, nibble and chat about both work and non-work related topics. According to to writer John Duxbury, workplaces that institutionalize fika breaks have better camaraderie and are more productive.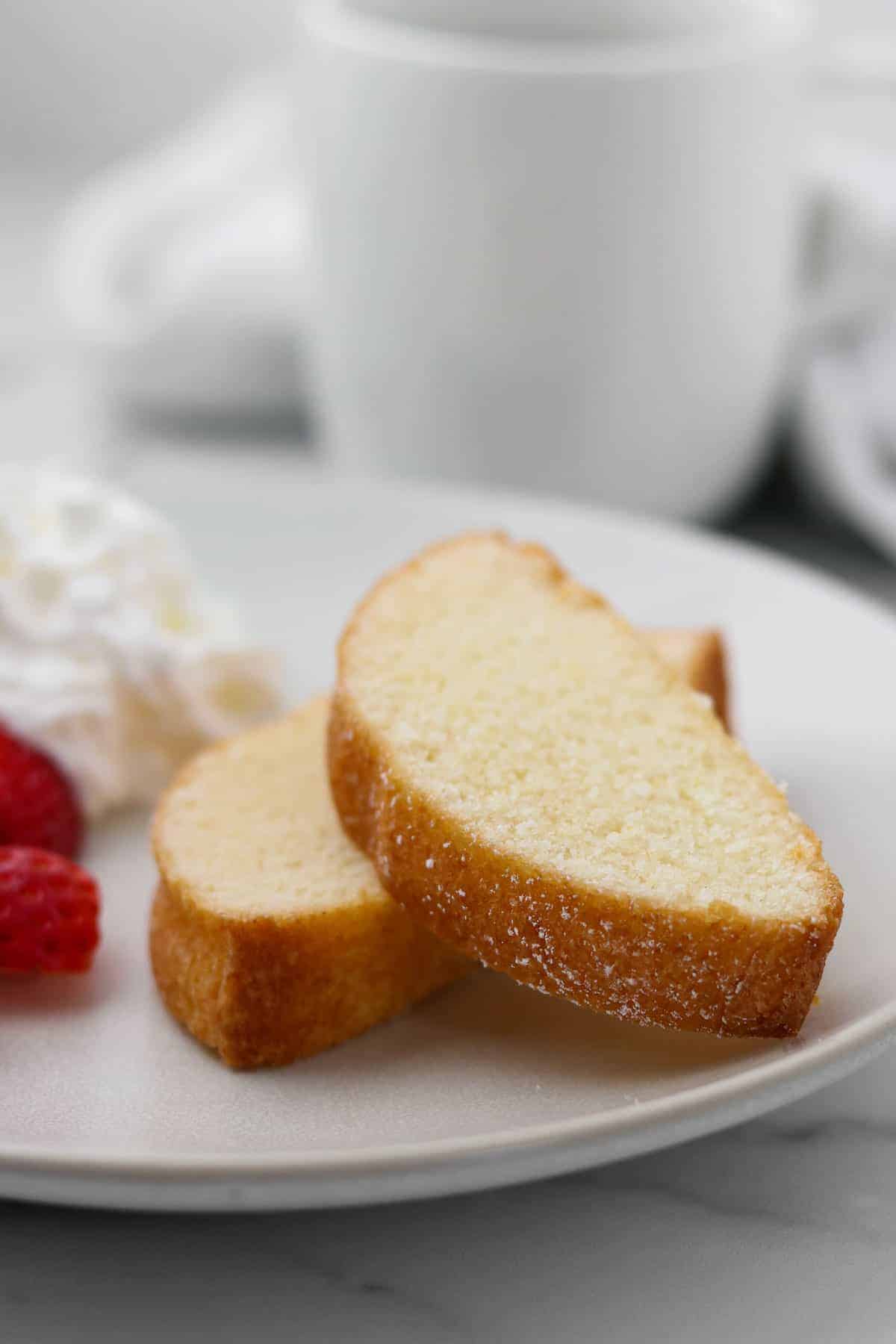 Fika at Home
Some may argue that the main point of a fika ritual is gathering together. It doesn't matter so much what you choose to eat or whether or not you have a cup of coffee (or tea or a glass of water). What matters is that you are getting together with friends, family or colleagues for an opportunity to connect with one another.
But for those of us who work from home (and there are a lot of us these days), gathering isn't always possible. Yes, it's always nice to plan a coffee outing with a friend or invite someone over to share a slice of your famous apple cake. But on daily basis, there is nothing wrong with a quiet fika time just for you. We can all benefit from an opportunity to stop what we are doing, rest and reconnect, even if it is just with ourselves.
If you are on your own, simply sitting and sipping a warm beverage in silence can be a moment of peace and restoration. Or maybe you turn to the company of your journal and a pen or an engaging book. The particulars are entirely up to you...coffee or tea, treat or no treat, alone or with company. What matters most is that you pause, unplug and enjoy a momentary respite from the day.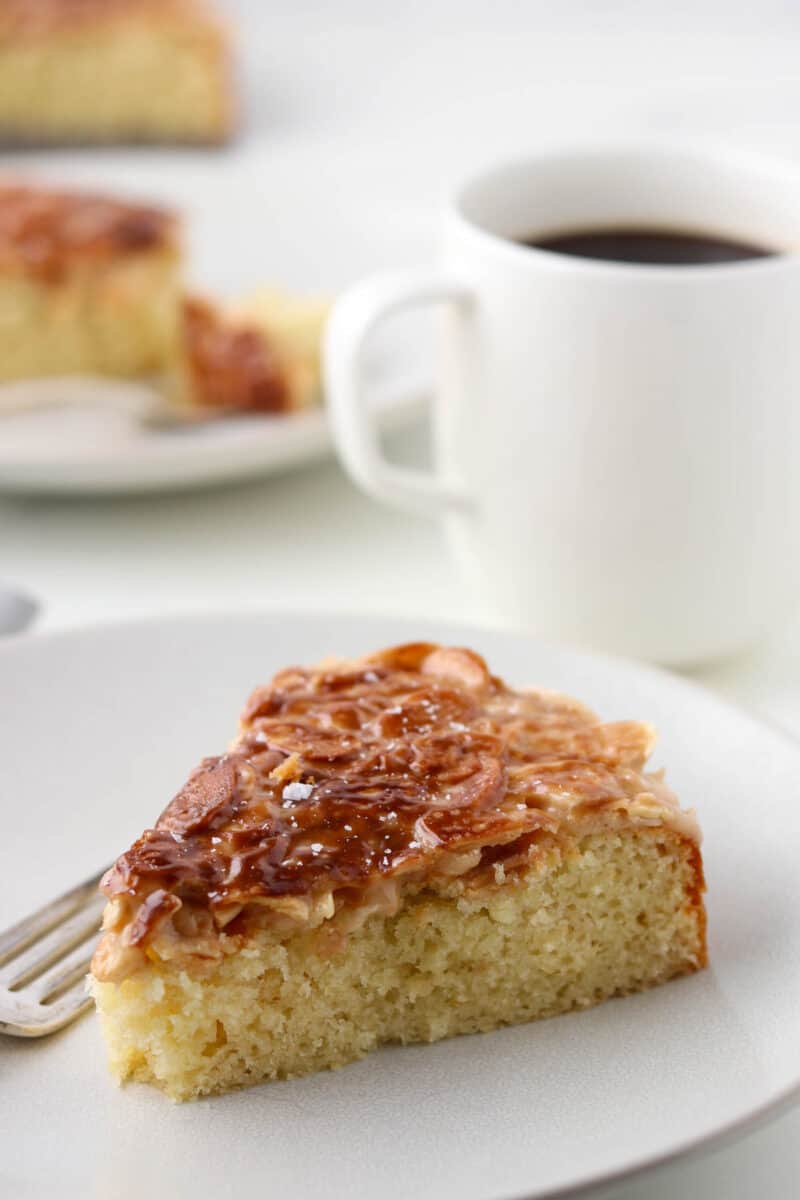 Consider it a caffeinated meditation. You'll find the world will not stop-though you will-and when you step back on the treadmill, you'll feel clear in mind, happy in soul and sated in belly.

The Little Book of Fika, Lynda Balslev
Tips for Creating a Daily Fika Ritual
Unplug. Fika is not something you do in front of a computer screen or as you scroll through social media on your phone. It is meant to be a sacred pause in the day, an opportunity to rest and reconnect. Leave your electronics behind. They'll be there waiting for you when you return.
Get it on the calendar. What gets scheduled gets done. Carve out 20 minutes for your break and put it on the calendar like any other important appointment in your day. Maybe start with one fika break in the afternoon and once you've got that established, add another for mid-morning.
Ritualize. Creating certain predictable details of your fika ritual can help you establish the habit. Have a special mug that you use just for fika, maybe even a particular coffee or tea. If you are at home, create a cozy spot for your break. Light a candle as a way to mark the occasion. If you are on your own, maybe you have a particular book that you read only during this time.
Get out and try a new location. This might be a favorite (or new to you) coffee shop or a visit to a park on a sunny afternoon with a thermos and a tasty treat in a to-go container.
Actively engage. If you are enjoying fika in the company of others, consider it a time to relax and engage in face-to-face conversation with your companions. Once again, put down those electronic devices!
Bake! I'm not suggesting that you need to bake something from scratch every day, but once a week is a realistic goal. Use your fika ritual as good excuse to try a new recipe or bake up a family favorite. You can even freeze cookies, cakes and other baked goods in individual portions to enjoy for fika tomorrow or next week. See the section below for some delicious inspiration!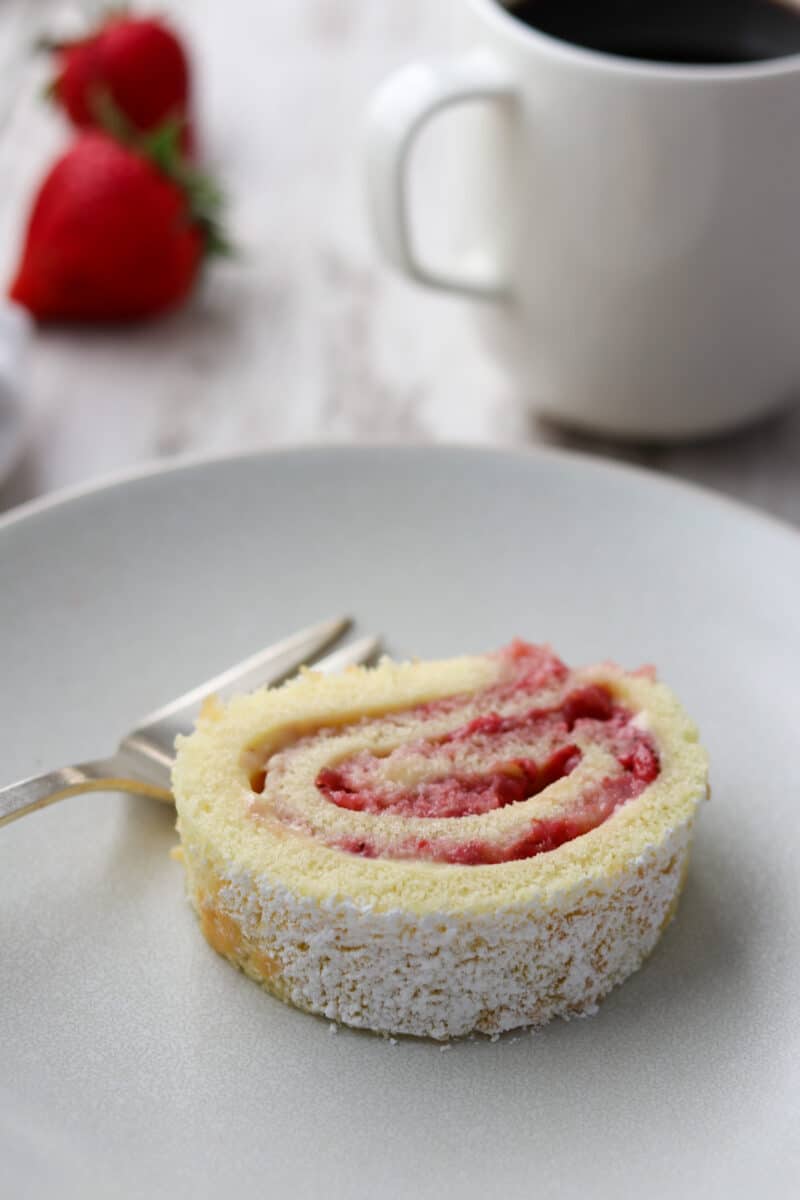 What to Eat for Fika
Everyday Fika Recipes
Fika treats need not be fancy, but it is nice if they are homemade. Here are a few ideas for simple Scandi bakes to add to your rotation:
Savory Fika Recipes
Sometimes you might crave something more savory than sweet for fika. If that's the case, consider a little mini sandwich (smörgås in Swedish). Perhaps a piece or two of rye crispbread topped with cheese, meat, hummus, or anything else that catches your fancy. There are plenty of delicious crispbread options at the grocery store, but should you want to try your hand it baking it at home, I've got a couple of recipes for you to try:
Fancy Fika Recipes
Special occasions and holidays call for fika treats that go beyond the ordinary. Whether it's a birthday, Christmas gathering, midsummer celebration or another memorable day, sometimes it's nice to bake something a little more elaborate.
I hope this inspires you to start a fika tradition of your own. We all deserve a delicious break (or two) in the day to rest and recharge. So what do you say, ska vi fika (shall we fika)?