Nordic cuisine has undergone a transformation over the past 20 years. The rise of the New Nordic Cuisine movement has brought attention to the ingredients native to this northern climate and has changed the way the people perceive Scandinavian food as a whole.
Once only seen as meatballs, pickled herring and lingonberry jam, Nordic cuisine is now viewed as a diverse and exciting celebration of native vegetables, fruits, whole grains, locally-sourced meat, wild game and fish.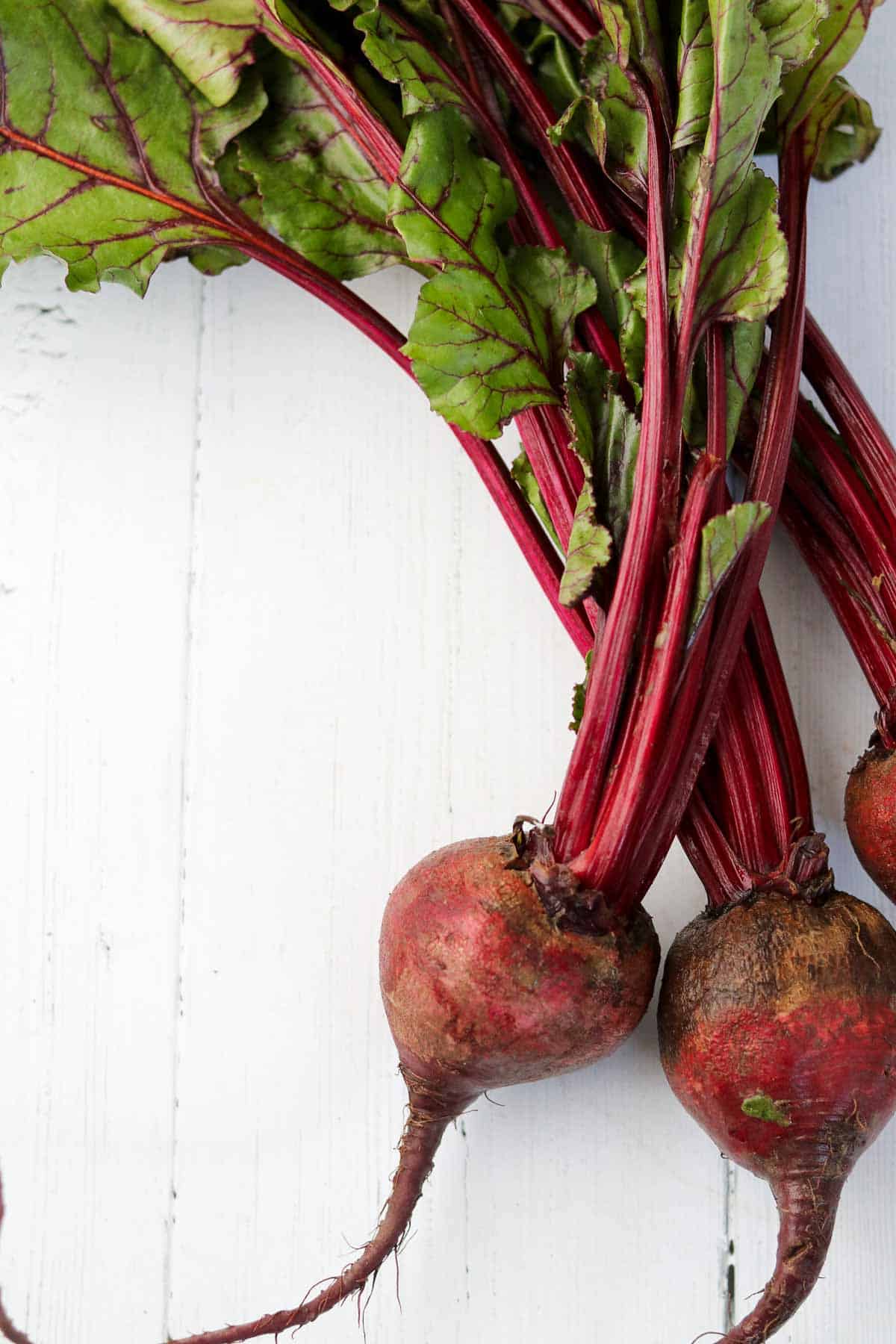 The Origins of the New Nordic Kitchen Manifesto
This happened largely thanks to the efforts two Danish men, Claus Meyer and Jan Krag Jacobsen who decided it was time to overhaul what they saw as an outdated perception of Nordic cuisine. In 2004, Meyer and Jacobsen assembled a group of Scandinavian chefs with the intent of creating a broad framework that would both preserve and advance the unique food culture of the Nordic region.
"As Nordic chefs," they stated, "we find that the time has now come for us to create a New Nordic Kitchen, which in virtue of its good taste and special character compares favorable with the standard of the greatest kitchens of the world." And thus, the New Nordic Kitchen Manifesto was born. Rather than outline specific techniques or ingredients, the manifesto contains 10 statements of intent for the New Nordic Kitchen envisioned by this ambitious group of chefs:
The Aims of the New Nordic Kitchen
To express the purity, freshness, simplicity and ethics we wish to associate to our region.

To reflect the changes of the seasons in the meals we make.

To base our cooking on ingredients and produce whose characteristics are particularly in our climates, landscapes and waters.

To combine the demand for good taste with modern knowledge of health and well-being.

To promote Nordic products and the variety of Nordic producers - and to spread the word about their underlying cultures.

To promote animal welfare and a sound production process in our seas, on our farmland and in the wild.

To develop potentially new applications of traditional Nordic food products.

To combine the best in Nordic cookery and culinary traditions with impulses from abroad.

To combine local self-sufficiency with regional sharing of high-quality products.

To join forces with consumer representatives, other cooking craftsmen, agriculture, fishing, food retail and wholesale industries, researchers, teachers, politicians and authorities on this project for the benefit and advantage of everyone in the Nordic countries.
The Nordic Diet as a Healthy Alternative
This manifesto not only elevated the restaurant landscape in Scandinavia (think Noma in Denmark or Fäviken in Sweden), it also brought international attention to the fact that a diet rich in Nordic ingredients could be good for you. For many years, the Mediterranean diet has received countless accolades for its health benefits. But for the many people who don't live near the Mediterranean, following a diet that is largely based on the local produce of that particular growing region is unrealistic and not an environmentally sound practice. The so-called Nordic diet provides a cold climate alternative: Still rich in plant-based foods, whole grains and fatty fish, but with more focus on the nutrient dense root vegetables that grow well in the north.
The Nordic diet has influenced home cooks in the region by articulating a modern, healthful approach to cooking with native ingredients. It also reflects a shift in values when it comes to food that is evident worldwide: A growing commitment to cooking and eating sustainably, seasonally and in an environmentally-conscious manner.
Foods Included in the Nordic Diet
So what specific foods are included in the Nordic diet? I've put together a handy list which includes links to recipes here on the blog that fit into each category:
Root Vegetables and Tubers
Beets, carrots, celery root, parsnips, rutabaga, turnips and potatoes are among the common varieties of root vegetables and tubers grown in the northern regions. Small new potatoes are particularly prized during the summer months.
Cruciferous Vegetables and Hearty Greens
You will also find Brussels sprouts, cauliflower and broccoli in the Nordic region. Cabbage is plentiful as are dark leafy greens such as kale, spinach and chard.
Mushrooms
Scandinavians are avid foragers. From berries to mushrooms to wild greens, foraging is a very popular activity in the Nordic countries. This enduring custom also finds its way into the recipes of the region, many of which call for wild edibles, including mushrooms, as ingredients.
Other Seasonal Vegetables
Despite the short growing season in the Nordic region, the summer months bring a bounty of fresh seasonal vegetables to the table, including tender greens, spinach, asparagus, nettles, cucumbers and zucchini.
Whole Grains
The Nordic region is known for its rye consumption, particularly in the form of dark rye bread, but barley, spelt and oats are commonly enjoyed as well. Not only are whole grains ground into flour and baked into delicious breads, they are also enjoyed as creamy breakfast porridges or cooked simply and served in salads or hearty grain-based bowls.
Fish and seafood
Surrounded by the sea and freshwater lakes, Scandinavians enjoy a diet rich in local seafood. Salmon, cod, herring, shrimp and mackerel are among the most commonly available choices.
Wild game
Scandinavians are more likely to enjoy reindeer, moose, elk, venison and game birds on occasion than we are here in the United States. Conventionally raised meat and poultry are eaten in moderation.
Berries and Other Seasonal Fruit
Antioxidant-rich blueberries, blackberries, strawberries and raspberries grow seasonally in the north, as do the more exotic cloudberries and lingonberries. Apples and pears are readily available in the fall, and rhubarb is plentiful in the spring.
Rapeseed (Canola) Oil
This is one area in which the Nordic diet differs from the Mediterranean diet which focuses solely on olive oil. Rich in Omega 3's and neutral in flavor, canola oil is a popular choice in Scandinavia.
Cultured Dairy Products
Filmjölk (a pourable yogurt like kefir) and skyr (Icelandic yogurt) are a couple of examples of fermented dairy products available in Scandinavia. They are typically enjoyed with porridge, granola or muesli at breakfast.
Pickled foods
Pickling is a popular way to prolong the shelf-life of seasonal vegetables and is quite popular in this region that has a relatively short growing season.
Legumes
Dried whole yellow peas and split peas are the core ingredient in many of the hearty soups popular in the Nordic region, but lentils, beans and chickpeas are also commonly consumed in the modern Scandinavian home kitchen.
Fresh herbs and exotic spices
Dill is a well-known staple of Nordic cuisine, but you will find other fresh herbs as well: Thyme, tarragon, parsley, rosemary and marjoram, just to name a few. Scandinavian cooking and baking also boasts its share of exotic spices, most notably cardamom, cinnamon and curry powders of all kinds. It is believed that the Vikings brought these unusual spices north after encountering them on their eastern travels.
Simplicity and Lagom in the Kitchen
Scandinavians tend to value simplicity when it comes to meal preparation. There is generally one main course served family style, and foods are likely to be simply prepared, letting the true nature of the ingredients shine through. Thanks to the concept of hygge which runs deep in Nordic culture, there is also a commitment to cooking intimate meals at home with friends and family instead of going out.
Finally, there is a Swedish concept called lagom which loosely translates to "just the right amount". As applied to food, this means that Scandinavians tend to seek balance, both in what they decide to eat and how much. We Americans are quick to take the extreme route when it comes to diet, attempting to cut out certain ingredients entirely. "I'm giving up gluten," we might say, or "I'm going sugar-free." In the Nordic countries people are more willing to accept that there is a middle way, a lagom way of eating that makes room for the nutrient dense ingredients AND the occasional indulgence. The Swedish tradition of fika is a great example. This long-standing custom of a daily coffee break (often accompanied by a tasty baked good) continues to be an important and vital part of Swedish culture.
My hope is that the recipes I offer you here on the blog are sometimes fresh and approachable examples of New Nordic Cuisine designed for the American home cook, and sometimes simply my updated (and hopefully delicious) versions of traditional Scandinavian dishes. My personal Nordic kitchen definitely includes both. And there is always, ALWAYS room for a fika treat in my day. I hope this inspires you to create your own New Nordic Kitchen!